Belarus-Russia relations
Minsk sides with Moscow on strategic foreign policy issues and defends its independence on practical ones
The situation has gotten better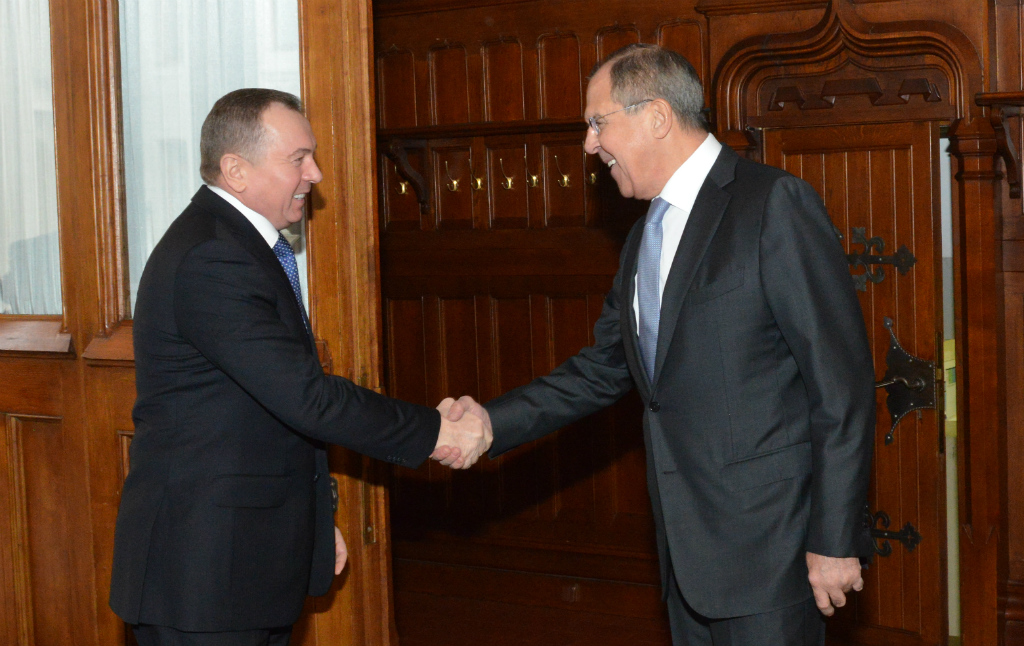 Visa issues, including those related to changes in the entry of Russians to Ukraine in 2018 and overall coordination of foreign policy approaches, determined Russo-Belarusian relations last week. It should be noted, that some progress in relations with Russia has accompanied an approaching crisis in relations with Ukraine.
The Verkhovna Rada has rejected the amendment to the Law on the Reintegration of Donbass envisaging the severance of diplomatic relations with Russia. However, even without it, relations between Ukraine and Russia would significantly deteriorate from New Year, which would make it more difficult for Minsk to stay away from the Ukrainian-Russian conflict. Meanwhile, contradictions in the relations between Ukraine and Belarus are accumulating more quickly than are resolved: partly, because the latter is fulfilling her allied commitments vis-à-vis Russia, partly because of the failures in the Belarusian state machine, and partly because of the domestic political struggle in Ukraine. For instance, the voting against the resolution on Crimea at the UN General Assembly has caused sharp criticism by the Ukrainian establishment and brought up some extravagant proposals. The Belarusian Foreign Ministry and the state apparatus as a whole have not managed to respond to all multiplying provocations.
Amid the complication of relations with Ukraine, Makei's statement at a meeting with Russian Foreign Minister Lavrov about Belarus' readiness to send peacekeepers to Ukraine is unlikely to be welcomed by Ukraine.
In addition, since 2018, the rules of entry to Ukraine for Russians will become more complicated and will impact the work of Belarusian border guards. However, even without the Ukrainian issue, the cross-border cooperation has been increasingly under pressure due to growing differences in foreign policies. Cooperation on many strategic issues often falls apart when it comes to the implementation. That said, the meeting of the foreign ministers apparently has helped to find a balance both, in terms of Belarus' participation in the Eastern Partnership and in terms of the mutual recognition of visas. According to the available information, the forthcoming visa agreement will substantially simplify the crossing of the Russo-Belarusian border for foreigners.
You have been successfully subscribed
Subscribe to our newsletter
Once a week, in coordination with a group of leading Belarusian analysts, we provide analytical commentaries to the most topical and relevant issues, including on behind the scenes processes ongoing in Belarus, in Russian and English.
EN
RU
Situation in Belarus
May 22 – May 28