Belarus-Russia relations
Minsk and Moscow: a distance friendship
The situation has not changed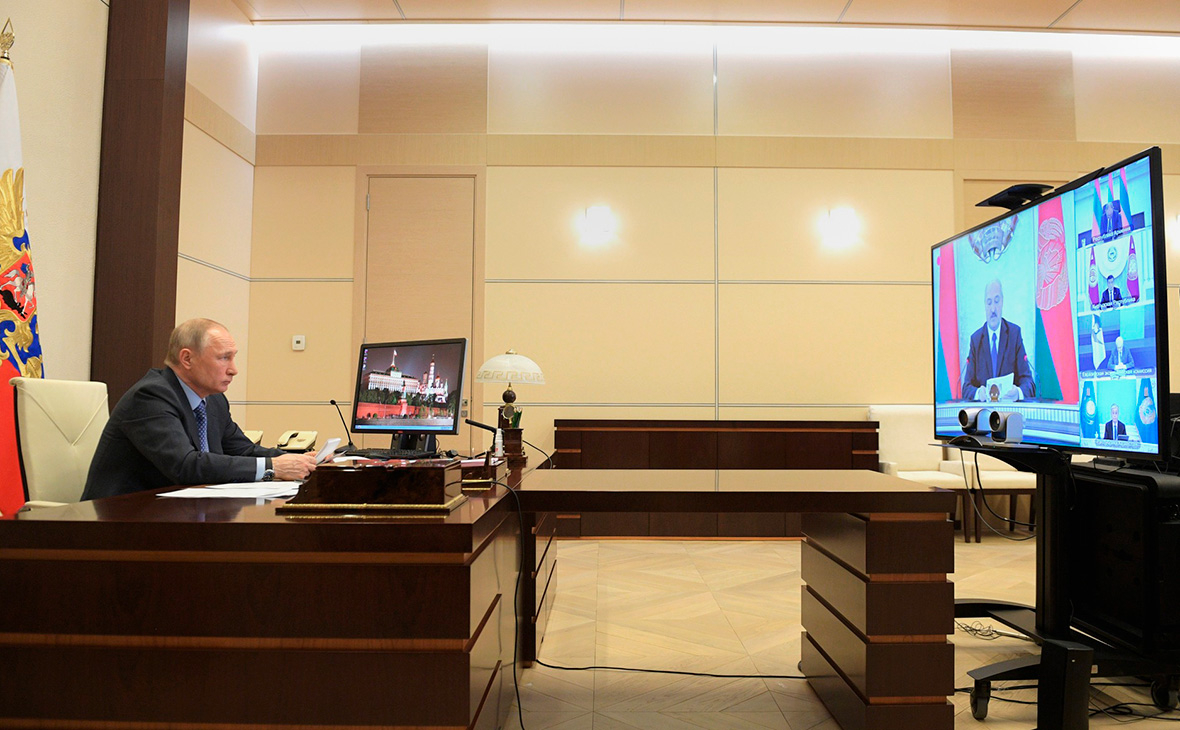 By Anatol Pankouski
The Kremlin is deliberately watching the Belarusian election campaign from the back seat. Russian officials and major Russian media outlets are very restrained in their comments and do not seem to place bets on a particular outcome of the elections in Belarus. Perhaps this means that Russia is no longer willing to provide political support for the incumbent president free of charge.
Russian president's Press Secretary Peskov said on July 9th that Russia and Belarus were discussing integration roadmaps and stages, not disclosing any further details. Integration roadmaps within the Union State have been in the process of coordination from late 2018. In H1 2020, amid the coronavirus outbreak and a chill in bilateral relations, the coordination came to naught, although from time to time the parties reiterated the necessity and readiness to resolve existing issues.
Dmitry Medvedev, now deputy chairman of the Security Council of the Russian Federation, spoke about Belarusian-Russian relations last week in a neutral and relaxing manner. In an interview with the Komslomolskaya Pravda, he recalled the special nature of allied relations between Russia and Belarus and admitted that the integration process "is not easy". "Yes, we sometimes argue over the prices of gas, oil, some grudges arise there. But, generally, it is business as usual", he said.
When asked whether this process could become more complicated if Lukashenko was not elected in August, Medvedev replied broadly and enigmatically, "Let us wait for the results. The decision is up to the people of the Republic of Belarus. This is the same as with Trump. The people will answer the question about who will govern the state. Belarus is a special country for us, our allies. But, recalling America, it does not matter who is elected, Russia as a reliable international partner, as a permanent member of the Security Council, as a nuclear power, and a large economy will work with any administration. We always proceeded from this".
In principle, it is noticeable that the Kremlin has chosen a policy of distancing itself from the Belarusian elections. Runet, almost entirely, appears to be following the same line, although much Russian media have noted a weakening of Lukashenka's position in terms of "multi-vector" foreign policy fluctuations, deterioration of Minsk's relations with the West, lack of progress in integration with Russia, problems of mass detentions of citizens and political prisoners, and other aspects of political campaigns in Belarus.
You have been successfully subscribed
Subscribe to our newsletter
Once a week, in coordination with a group of prominent Belarusian analysts, we provide analytical commentaries on the most topical and relevant issues, including the behind-the-scenes processes occurring in Belarus. These commentaries are available in Belarusian, Russian, and English.
EN
BE/RU
Situation in Belarus
September 25 – October 1