Belarus-Russia relations
Industrial cooperation and another pressure point
The situation has not changed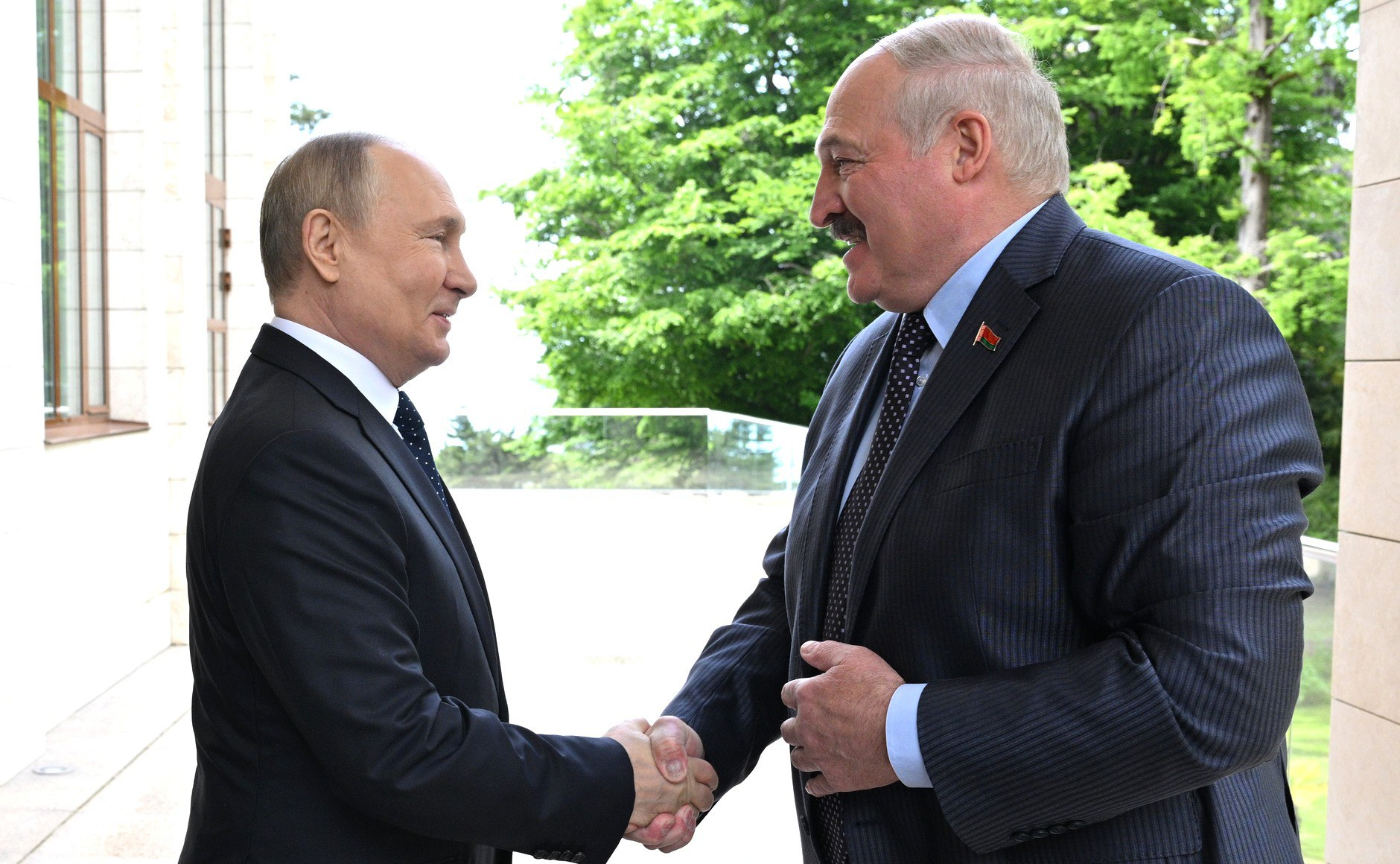 Фото: kremlin.ru
Minsk and Moscow continue to intensify cooperation on import substitution and countering sanctions pressure. Although such activity remains more rhetorical than practical, the governments are taking such pressure increasingly seriously.
On May 23rd, Vladimir Putin and Lukashenka held their fifth meeting of 2022 in Sochi; however, even though the official part of the meeting lasted five hours, few details were released. Issues of development, industrial cooperation, integration, and anti-sanctions policy (import substitution) were discussed. However, such an agenda resume can be attached to any recent meeting between Putin and Lukashenka.
Perhaps the main result of their negotiations was the birth of a new meme "before the special operation / after the special operation" and Lukashenka's allegation that Poland plans to annexe the western part of Ukraine, which will cause Kyiv to seek help from Russia and Belarus to prevent.
The lack of official news generates a flood of speculation from "insiders", particularly regarding the rumour that Putin is trying to force Lukashenka to enter the war directly. One indirect indication of this is the order to create a new operational command facing Ukraine, where the "new front" of pressure on Belarus occurs. "These are wartime conditions. But so far without war," Lukashenka concluded.
According to Meduza, three months into the war, with continuing bad news from Ukraine, pessimistic sentiments prevailed among the Russian political elite. The Kremlin does not see a realistic scenario for concluding fighting in Ukraine while maintaining public support. The same sources, Meduza writes, envisage that along with referendums in the self-proclaimed republics of Donbas, a plebiscite on the merger of Russia and Belarus may take place. Experts estimate the probability of the latter as low.
In general, the week was marked by Russian-Belarusian industrial cooperation. On May 24th, Belarusian Prime Minister Raman Hałoŭčanka spoke about strengthening military-industrial collaboration with Russia. Belarusian weapons are now in demand both within Belarus and "for the needs" of the aggressor country.
On May 26th, Boris Gryzlov visited the automobile plant in Žodzina, where he took a ride on a new BelAZ dump truck and talked about the common challenges for of Russia and Belarus in import substitution in the context of the creation of the Union State and the unprecedented sanctions of the "collective West".
On the same day, Putin shared the news that he had agreed with Lukashenka "to allocate separate funding for those production projects within Belarus, the products of which will be in demand in Russia itself. This is an exciting and promising direction." He also praised Belarus for retaining its scientific and technological production competencies.
You have been successfully subscribed
Subscribe to our newsletter
Once a week, in coordination with a group of leading Belarusian analysts, we provide analytical commentaries to the most topical and relevant issues, including on behind the scenes processes ongoing in Belarus, in Russian and English.
EN
RU
Situation in Belarus
January 23 – January 29