The ruling elite
The regime demotivates opponents with repression and continues to intervene in the economy
The situation has not changed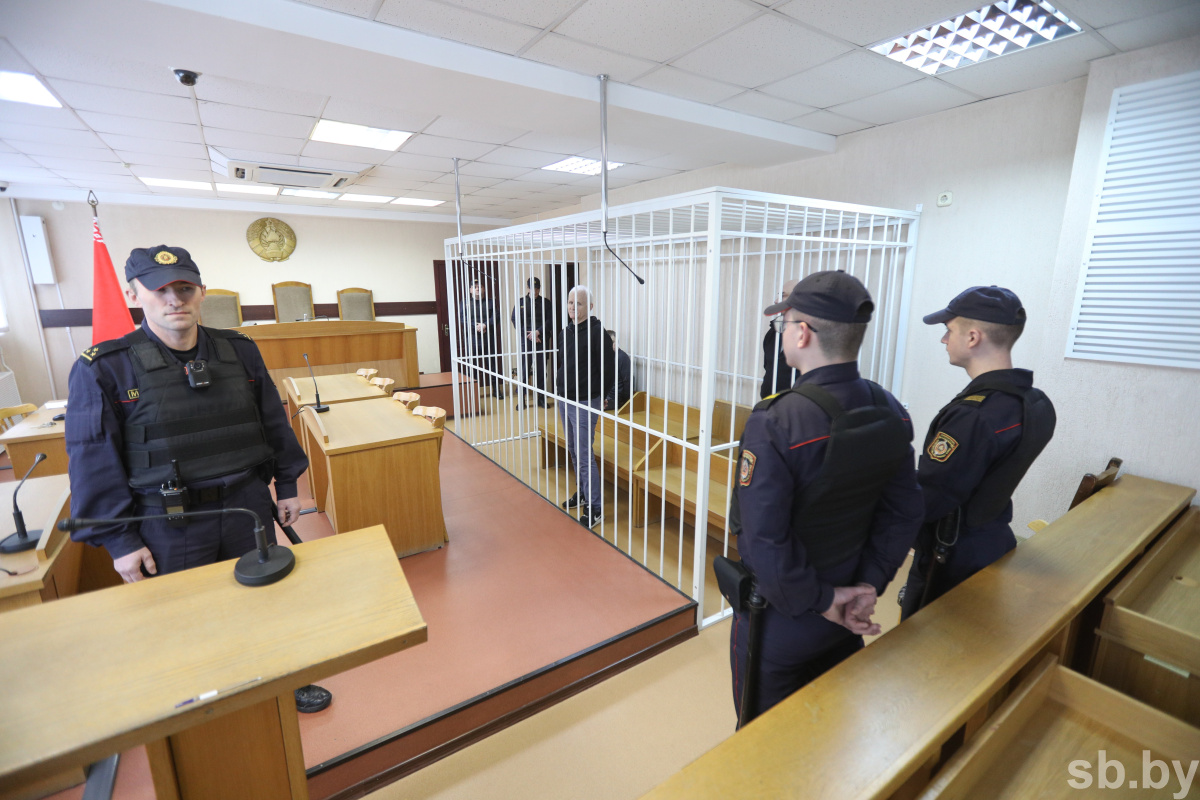 Лаўэрат Нобелеўскай прэміі Алесь Бяляцкі
Mass repression continues, demonstrating a continuing refusal of the regime to engage with opponents and human rights defenders. The government's assessment of the economy remains positive as sharp declines are avoided, and unemployment remains low.
The regime attempts to boost approval ratings by criticising retail chains and aims to stimulate the economy by forcing import substitution and the purchase of Belarusian goods on private businesses. Natalia Kachanava, the Chairperson of the Council of the Republic, criticised the range of goods available in Minsk stores. However, the government continues to impose price regulations following the personal intervention of Lukashenka in October 2022.
The quest to shore up state budgets at the expense of the population and businesses continues. Gas prices have increased for private companies and entrepreneurs, even though Russian gas supply prices have remained static.
A tax evasion case has been filed against the owner of a Mahiloŭ taxi service, and tax authorities have begun to issue "requests" to businessmen for "voluntary" surcharges. Refusal leads to property seizures.
The solvency of SMEs with significant investments related to previous import substitution campaigns is deteriorating. A cement plant in Kaściukovičy has appealed to the courts for relief regarding loan repayments to Belarusbank that it cannot afford due to EU sanctions.
The regime continues to suppress supporters of change with harsh sentences for human rights defenders and the threat of in absentia prosecutions of leaders of the democratic movement leading to long prison terms.
Nobel laureate Aleś Bialatski and his colleagues Uladzimir Labkovich and Valiantsin Stefanovich were sentenced to 10, 7 and 9 years of imprisonment, respectively.
The public prosecutor demands a 19-year prison sentence for Sviatlana Tsikhanouskaya and Pavel Latushka and 12 years for another three defendants.
The number of economically active citizens continues to decline; however, this does not cause concern to the government as emigration and retirement act to keep unemployment low, preserving one of the primary indicators of social and political stability of concern to the authorities.
The regime remains optimistic about the economy, most likely due to the maintenance of public sector employment and the absence of public demonstrations of unrest.
State ideologues and media repeat Russian propaganda regarding the war in Ukraine as purges continue in state media to ensure continued loyalty.
A faction within the ruling class is attempting to institutionalise itself as the "party of power" via the "Belaya Rus" association.
Public support for pension reform remains elusive, partly due to the lack of consensus in the state apparatus regarding accumulated pension funds.
The regime will continue to shore up state budgets with expropriations from private businesses and a gradual increase in the tax burden.
You have been successfully subscribed
Subscribe to our newsletter
Once a week, in coordination with a group of prominent Belarusian analysts, we provide analytical commentaries on the most topical and relevant issues, including the behind-the-scenes processes occurring in Belarus. These commentaries are available in Belarusian, Russian, and English.
EN
BE/RU
Situation in Belarus
September 25 – October 1