Society and political parties
The protest movement is subsiding as the anti-sanction discussion is intensifying
The situation got worse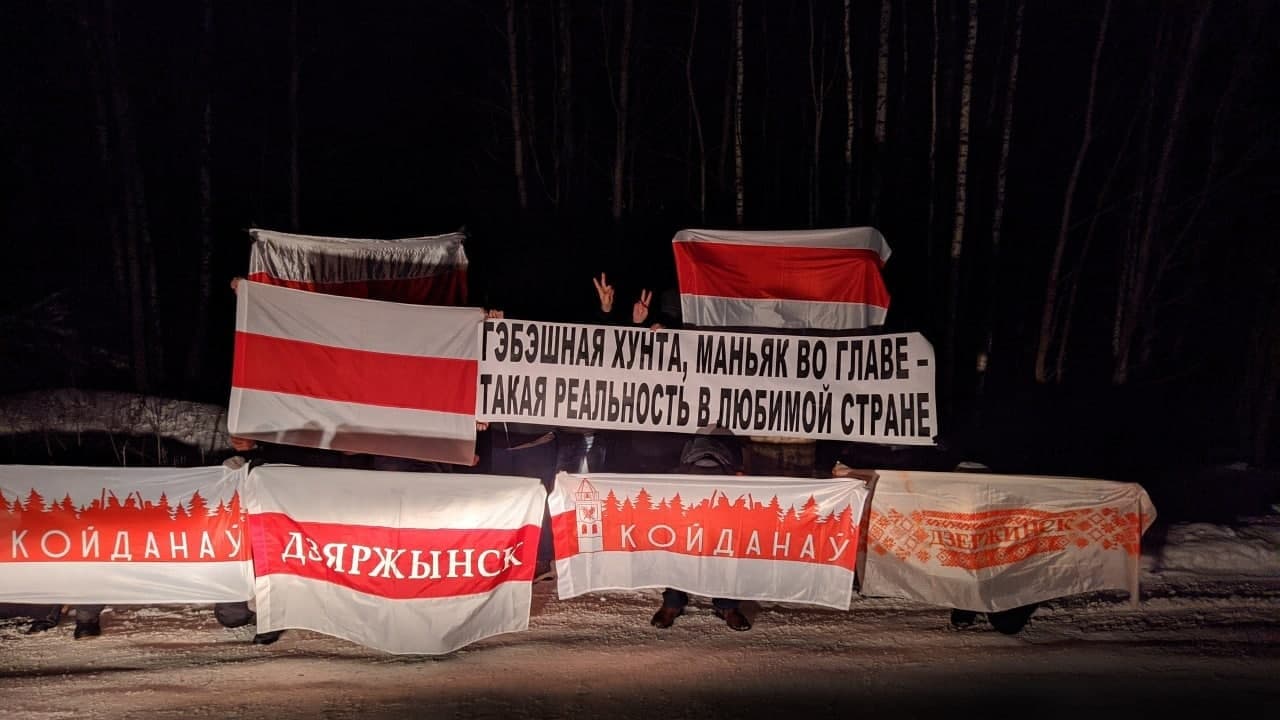 The influence of the Democratic Forces on the domestic political agenda is somewhat decreasing against the backdrop of the subsiding protest movement, activists leaving abroad, repression and continuous efforts to restrict access to independent media. However, political emigration supports the Civil Society's agenda at the international level and retains the focus of Western leaders on Belarus.
Debate among the democratic forces on sanctions against official Minsk has intensified. Amidst lingering political turmoil, unstopping repressions by the authorities, increased dependence on the Kremlin, and current authorities' refusal to engage in dialogue with the democratic forces, the sanctions approach is being increasingly criticised.
The Independent media community makes efforts to keep the media situation in Belarus in the focus of the international journalistic community. TUT.BY editor-in-chief Marina Zolotova received an award from the German Reporters Forum innen-Preis 2021.
Sviatlana Tsikhanouskaya delivered a speech at the Summit for Democracy hosted by US President Joe Biden. Political emigration manages to retain Belarusian issues in the focus of Western leaders despite the migration crisis. Polish President Andrzej Duda appealed to the "Belarusian brothers".
The new German Chancellor Olaf Scholz called Lukashenka an illegitimate dictator.
The Democratic Forces are trying to coordinate their activities and develop a joint position regarding the work with diasporas, the Eastern Partnership, and during the referendum. Representatives of the Tsikhanouskaya's Office, the Coordination Council, NAU and independent think tanks met in Warsaw last week.
The protest movement has been significantly weakened, and street actions have been suspended due to massive repressions, searches, arrests and emigration of activists abroad. Nevertheless, samizdat continues to spread and non-public actions are held, but their scale is constantly decreasing.
In response to destroyed legal frameworks, Lukashenka's opponents also use not so 'legal means' to attack the edifice of power. Cyber-attacks on government agencies and state-owned enterprises have increased. Archives with crimes and violations by security forces and other public officials during and after the elections continuously leak to the Internet.
Overall, tension among the democratic forces due to the different vision of sanctions and pressure on the Lukashenka regime is likely to increase.
You have been successfully subscribed
Subscribe to our newsletter
Once a week, in coordination with a group of leading Belarusian analysts, we provide analytical commentaries to the most topical and relevant issues, including on behind the scenes processes ongoing in Belarus, in Russian and English.
EN
RU
Situation in Belarus
November 14 – November 20