Society and political parties
Political parties step up activities before the autumn; civic activists have mobilised in support for the REP trade union leaders
The situation has not changed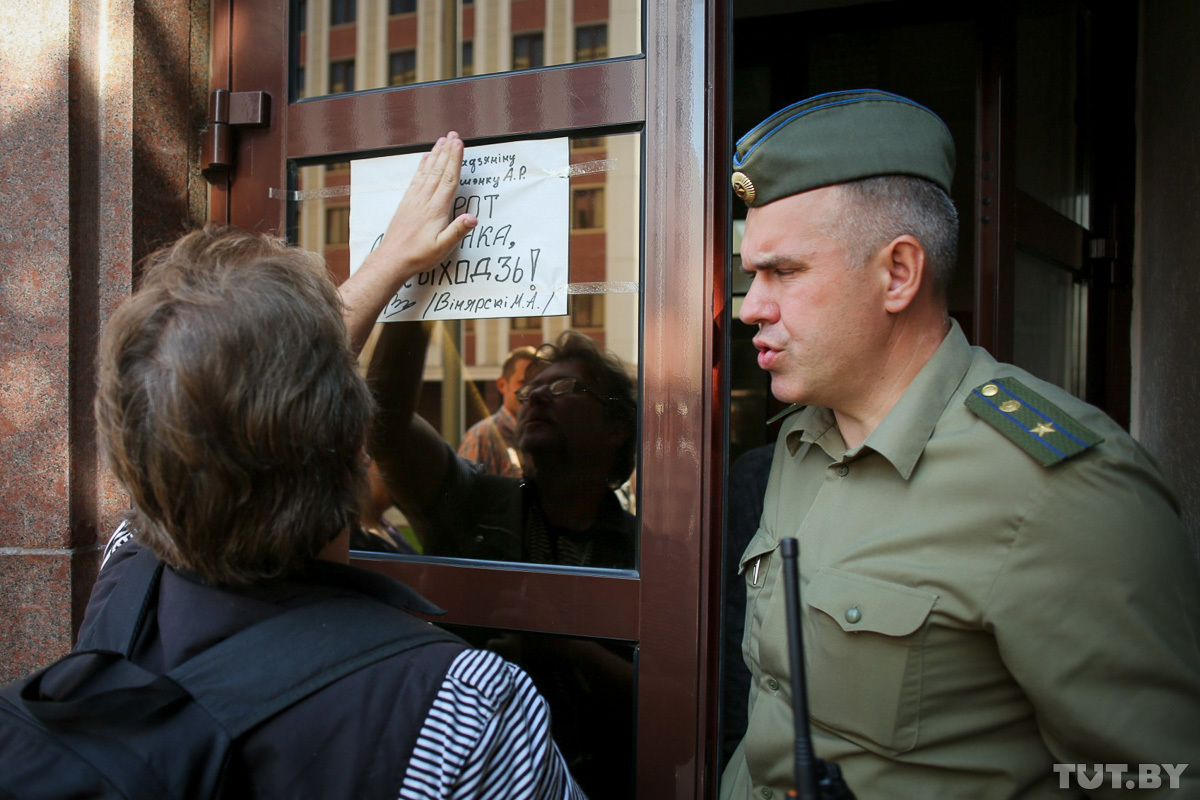 Centre-rightists are attempting to form a broad coalition, including the Belarusian Popular Front, the Social Democrats, the Greens and trade unions, to oppose the persecution of independent media and the REP trade union by law enforcers. Tell The Truth keeps a distance from the party opposition and focuses on developing its regional capacity within the 'small deeds' theory. Supporters of street protests are attempting raise political demands while supporting the REP trade union leaders and give a boost to a new wave of protests in Minsk.
Protest activists have shifted their focus from protesting near Kurapaty to staging support actions for the REP trade union leaders. As the summer holiday season comes to an end, the Statkevich-led Belarusian National Committee is stepping up its activity and is attempting to join forces with trade union activists. For instance, REP trade union members and BNC representatives, altogether about 50 people, held a rally near the presidential administration in support for the REP leadership.
In addition, independent media, human rights activists, trade union activists and political parties managed to mobilize some 100 people to attend the last court session on the REP trade union leaders case. That said, the BNC is attempting to politicise protests in support for the trade union. Meanwhile, the REP leadership aspires to keep the trade union afloat and active, especially, given that the case against them and protests against the decree on social dependants have strengthened the trade union's positions and role in the labour movement.
Due to enhanced repressions against independent media and trade unions, the opposition has become somewhat better coordinated and party leaders have toughened their rhetoric in respect of the Belarusian leadership. For instance, right-centrists announced a broad cooperation with the Belarusian Popular Front, the Social Democrats, the Greens and trade unions for staging joint protests in the regions and a rally of solidarity in Minsk. The coalition will focus on supporting independent media and trade unions.
Tell The Truth is attempting to facilitate communication between the population and the authorities, as well as to stimulate grass-roots civic activity. They aim for protecting the interests of the local population and recruiting new activists from local communities among those discontent with the local authorities' actions.
In all likelihood, centre-rightists will attempt to include the nomination of a single presidential candidate from the coalition in the coalition's agenda. Supporters of political street protests are likely to step up their activity in the autumn.
You have been successfully subscribed
Subscribe to our newsletter
Once a week, in coordination with a group of prominent Belarusian analysts, we provide analytical commentaries on the most topical and relevant issues, including the behind-the-scenes processes occurring in Belarus. These commentaries are available in Belarusian, Russian, and English.
EN
BE/RU
Situation in Belarus
September 11 – September 17