Society and political parties
Pazniak strengthens his influence on the democratic agenda as Tsikhanouskaya strengthens cooperation with the Council of Europe
The situation got worse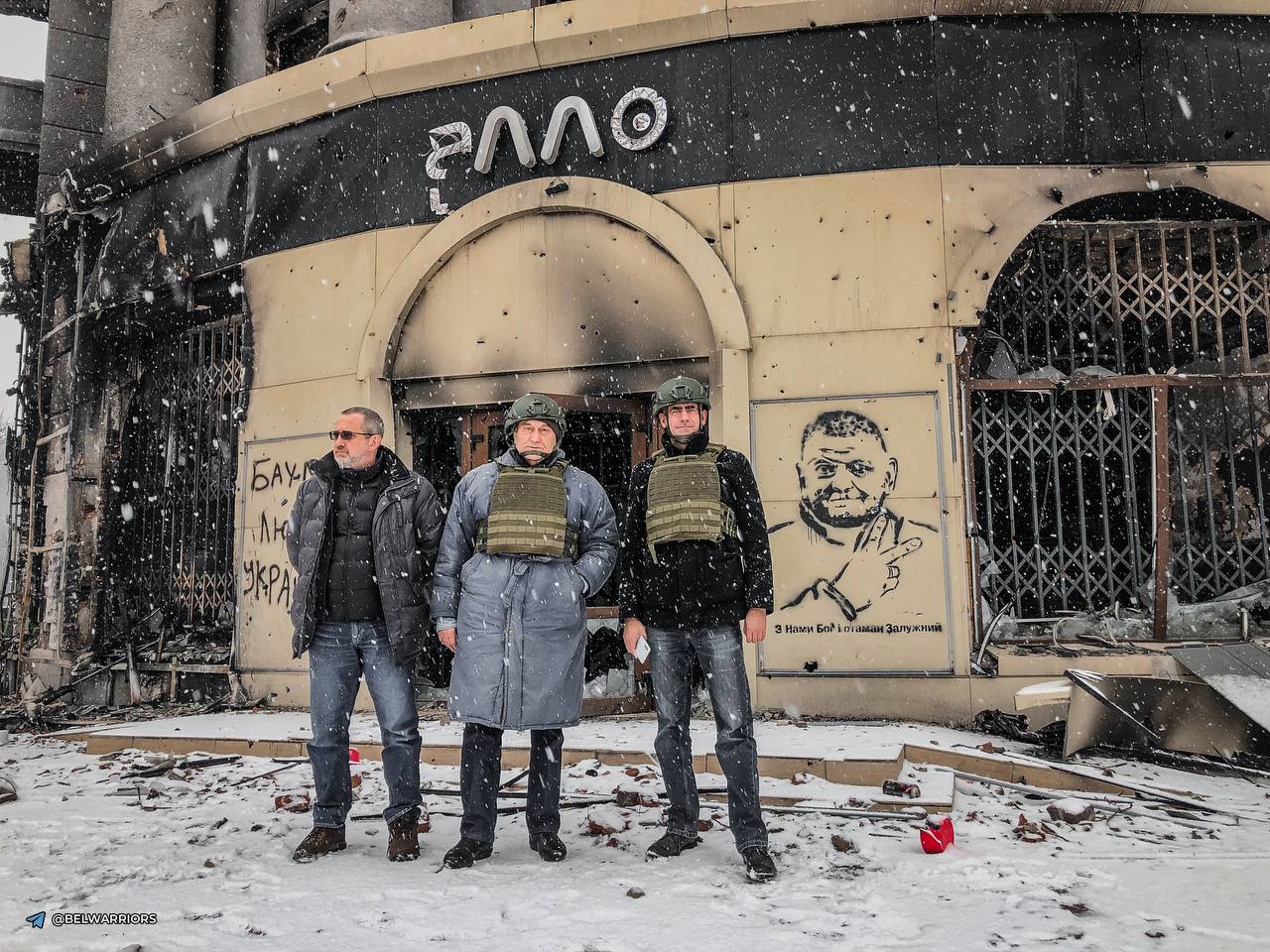 Фота: Полк Каліноўскага; https://t.me/belwarriors/2306
Zianon Pazniak, the head of the Belarusian People's Front opposition in the 1990s, is trying to strengthen his influence in cooperation with volunteers from the Kalinoŭski Regiment and unite some of the critics of the Tsikhanouskaya coalition. Democratic activists led by Tsikhanouskaya strengthen cooperation with the Council of Europe and develop a number of common programs.
The democracy movement maintains its influence on the international agenda and the relationship between Minsk and the West. Sviatlana Tsikhanouskaya, the leader of democratic Belarus, will represent the country at the Munich Security Conference, to which members of the Lukashenka regime are not invited.
Also, during Tsikhanouskaya's recent meeting with US Assistant Secretary of State, Robin Dunnigan, both parties committed to close cooperation and Washington reiterated support for the Belarusian democratic movement, including consultations on a common position on Minsk's relations with international institutions.
Democratic political forces of Belarus will be involved in the work of the contact group of the Council of Europe on a rotational basis. At the meeting of the Committee of Ministers of the Council of Europe, a 15 point plan was presented to support representatives of civil society and democracy activists.
Volunteers in Ukraine continue to search for ways to strengthen their political influence, meeting with Zianon Pazniak, the leader of the Belarusian People's Front opposition in the 1990s who is trying to seize the initiative from the Tsikhanouskaya Cabinet and increase his influence on the democratic agenda. However, his uncompromising position and harsh criticism of opponents will probably prevent him from attracting significant support, even amongst critics of Tsikhanouskaya. The political ambitions of the Kalinoŭski's Regiment have been criticised both by civil society and ex-colleagues from the volunteer movement.
The anti-war movement continues to monitor military activity on Belarusian territory, despite the relentless persecution of activists, which is also driving emigration amongst those released from prison.
Registered opposition political parties (United Civic Party, Belarusian People's Front, Belarusian Social Democratic Assembly, Belarusian Social Democratic Party (Hramada), Conservative Christian Party of the Belarusian People's Front, "Fair World") are preparing for imminent liquidation and a transition to underground activities. Many activists are already behind bars or in exile.
The common agenda of democratic activists is threatened by internal recrimination and infighting which may weaken the influence of the democratic agenda both domestically and internationally.
You have been successfully subscribed
Subscribe to our newsletter
Once a week, in coordination with a group of prominent Belarusian analysts, we provide analytical commentaries on the most topical and relevant issues, including the behind-the-scenes processes occurring in Belarus. These commentaries are available in Belarusian, Russian, and English.
EN
BE/RU
Situation in Belarus
September 25 – October 1