Society and political parties
Forced regime change scenarios gain momentum as crowdfunding for political prisoners breaks records
The situation has not changed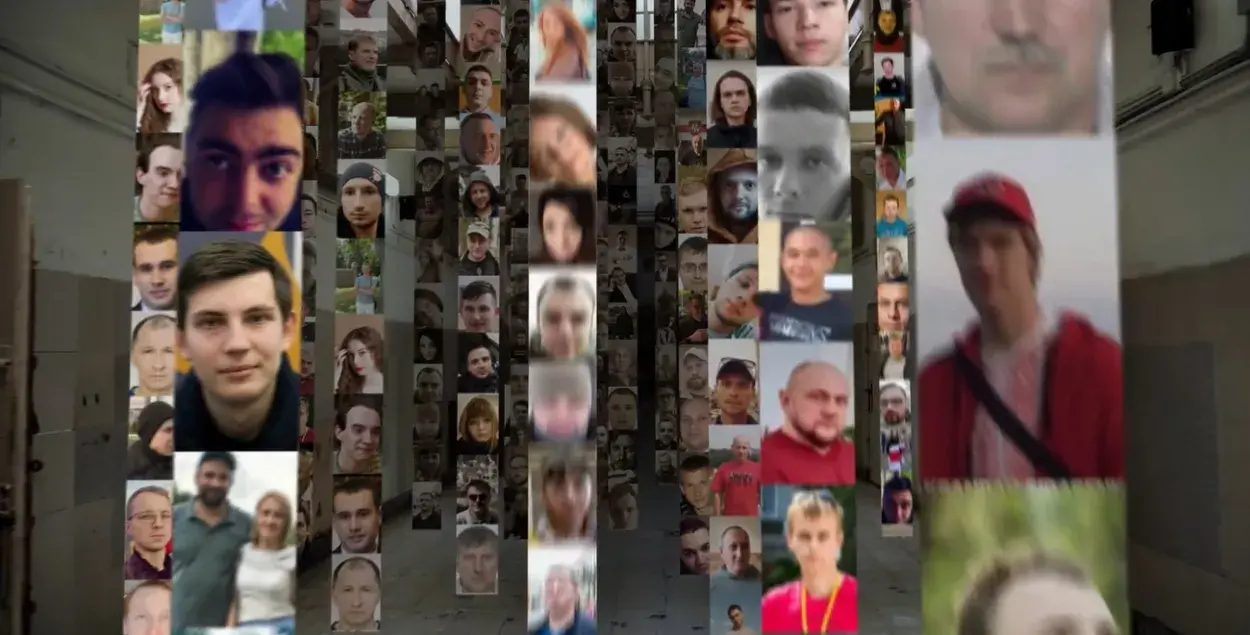 У Беларусі амаль паўтары тысячы палітвязняў / Кадр з відэа
A coalition of parliamentarians, independent media and civil society is focusing the attention of advocates of change on political prisoners and organizing one of the most successful crowdfunding campaigns. During the first day of the online marathon, more than EUR 355,000 was collected. The democrats' rhetoric is becoming increasingly harsh in response to Lukashenka's refusal of negotiations and dialogue, as well as endless repression against dissenters.
Tsikhanouskaya's cabinet initiated a large-scale fund-raising campaign for political prisoners in an updated format – an online solidarity marathon "We do care". Belarusian society is gradually growing tired of the long confrontation and endless repressions by the regime's guards, which has a corresponding effect on fundraising.
However, a broad coalition of political organizations, media and civil initiatives managed to hold one of the most successful fundraising campaigns. The initiators announced plans to attract sponsorships in the amount of EUR 200,000, and Tsikhanouskaya motivated the supporters of the changes to make larger monetary sponsorships – EUR 500,000. As a result, the Belarusians collected EUR 200,000 in the first six hours of the marathon.
The activities of human rights defenders, democratic forces, independent media and civil society bear fruit and attract the attention of authoritative international organizations to the repression in Belarus. Experts of the International Centre for Law and Democracy Justice Hub have prepared the first detailed legal analysis of serious violations of human rights by Lukashenka's regime recently.
Civil society and the media face challenges while drawing international attention to the repression in Belarus. The regime's guards used the documentary "Chronicles of the Present" about the protests of 2020 to identify and prosecute demonstrators.
The anti-war movement continues detailed monitoring of activity on the territory of Belarus, including the Russian "Wagner" formations.
The sanctions rhetoric of Tsikhanouskaya's Cabinet finds support in Western capitals. EU ambassadors approved new sanctions against the Lukashenka regime.
Deputy head of the United Transitional Cabinet Latushka promotes the topic of recognizing the Lukashenka regime as a sponsor of terrorism, which may receive a response in Poland and Lithuania against the background of the apprehensions of these countries in connection with the location of "Wagner" formations on the territory of Belarus.
The association of security forces BELPOL demotivates the propagandists of the Lukashenka regime and conducts investigations against the most odious persons of propaganda.
Democrats will continue to focus on protest activity; the forceful option of changing the Lukashenka regime remains popular.
You have been successfully subscribed
Subscribe to our newsletter
Once a week, in coordination with a group of prominent Belarusian analysts, we provide analytical commentaries on the most topical and relevant issues, including the behind-the-scenes processes occurring in Belarus. These commentaries are available in Belarusian, Russian, and English.
EN
BE/RU
Situation in Belarus
September 25 – October 1