Society and political parties
Democratic organisations strengthen relations with post-Soviet EU countries; civil society focuses on the anti-war agenda
The situation has not changed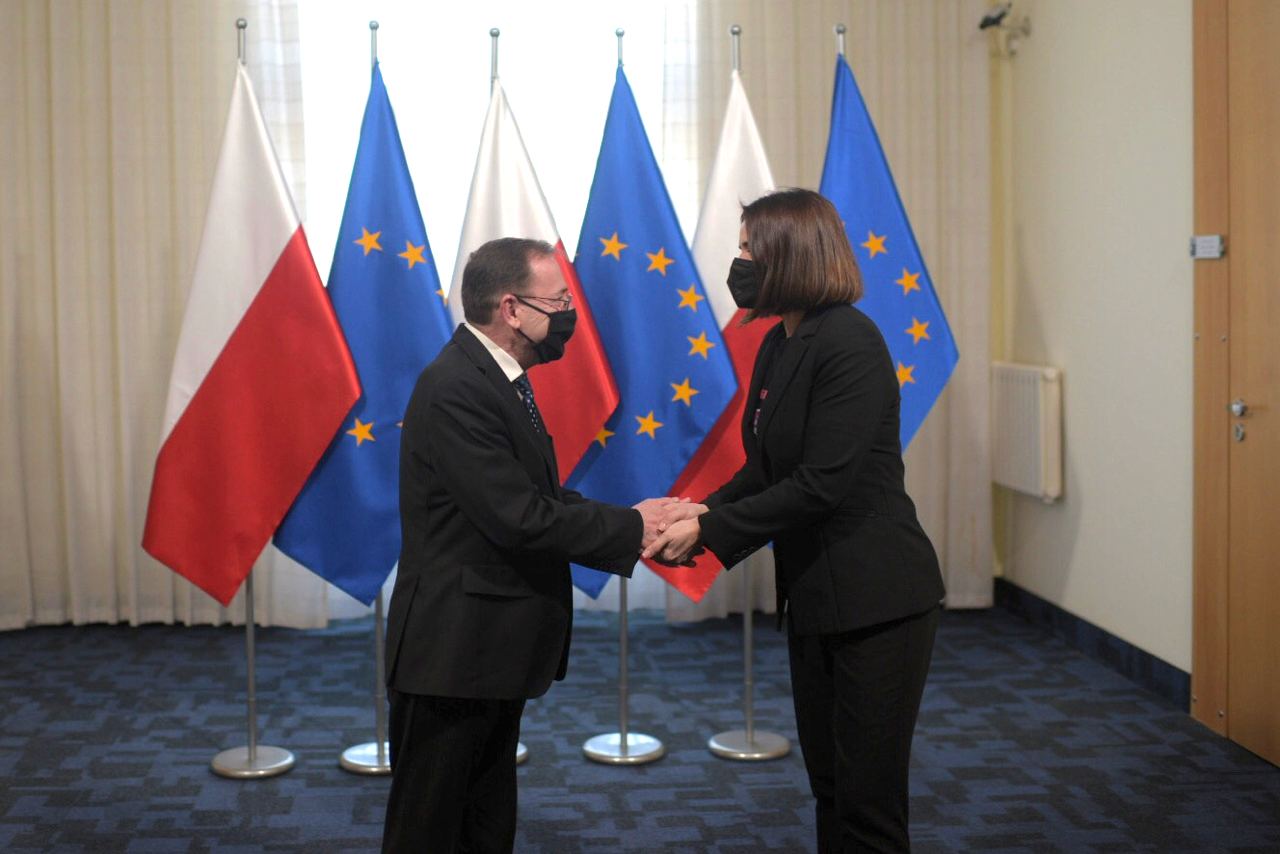 Independent trade unions are raising Belarusian issues at the international level after the REP trade union is classified as an extremist organisation. Democratic organisations establish stable and effective contacts with the leadership of the post-Soviet EU states, primarily Poland and Lithuania. Despite the escalation of repression against anti-war activists, partisan actions continue.
The IndustriALL Global Union calls on the Lukashenka administration to cease repression of independent trade unions, but no direct pressure has been brought to bear so far.
The Belarusian Congress of Democratic Trade Unions and unaffiliated independent trade unions (The Belarusian Independent Trade Union, the Free Trade Union of Belarus and the Free Trade Union of Metalworkers) continue low profile activities amidst deteriorating conditions. Harassment of trade unionists continues unabated, and the number of unions is declining. However, independent trade unions declare that they are ready to facilitate dialogue with the authorities on finding a compromise solution to the crisis.
As a result of the lobbying of the Polish Ministry of Internal Affairs by Tsikhanouskaya's office, the NAU, and the Centre for Belarusian Solidarity, the procedures for obtaining Polish visas and residence permits for Belarusians have been simplified. President Andrzej Duda signs the relevant amendments into law.
Despite the attempts of Foreign Minister Makei's department to draw Western capitals into negotiation, democratic organisations are promoting sanctions. The office of Tsikhanouskaya is working on freezing Belarus's gold and foreign exchange reserves and exploring the possibility of representing the Belarusian people in Ukrainian-Russian negotiations.
The actions of the diaspora to support democratic transformation in Belarus are recognised in Europe. A Belarusian was chosen as "European of the Year" for the first time.
Diasporas and political exiles continue to support Ukrainians by shipping humanitarian aid, medicines, cars, and other supplies to Ukraine.
Belarusians actively report Russian troop movements, cyber guerrillas disrupt the activities of online services, and rail guerrillas are sabotaging railway infrastructure, including on Russian territory. Activists conduct semi-underground actions and create anti-war graffiti.
The traditional opposition-aligned "Chornobyl Path" event moved from Minsk to Vilnius. organisations expect to align participants around the anti-nuclear agenda.
The position of the civil society and democratic activists resonates with anti-war sentiments in society, which makes it possible to recruit activists into anti-war initiatives.
You have been successfully subscribed
Subscribe to our newsletter
Once a week, in coordination with a group of leading Belarusian analysts, we provide analytical commentaries to the most topical and relevant issues, including on behind the scenes processes ongoing in Belarus, in Russian and English.
EN
RU
Situation in Belarus
January 23 – January 29