Society and political parties
Democratic forces in exile strengthen contacts with NATO countries, but the domestic protest movement is demotivated by repression
The situation has not changed
The participation of the leader of democratic Belarus in the NATO summit in Vilnius and meeting with US President Joe Biden indicate that Democrats are making significant progress representing and promoting the civil society agenda at international level. Democratic forces are beginning to form a strategy regarding participation in the 2024 Belarusian elections, however, the protest movement within the country is demotivated and may prefer to ignore the political campaign.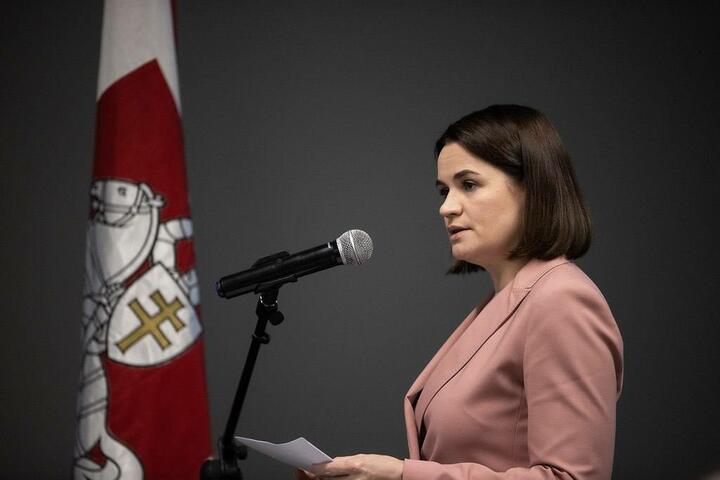 Democrats are organising political exiles and trying to strengthen contacts with local governments in Poland. The opening of the Free Belarus in Bialystok park was attended by the leader of democratic Belarus, Sviatlana Tsikhanouskaya, diplomats and city management.
Efforts to highlight to Western capitals Belarus' growing dependence on Russia continue, together with the campaign delegitimise prosecute the Lukashenka regime.
Tsikhanouskaya spoke on the final day of the NATO summit in Vilnius on the issue of the deployment of nuclear weapons in Belarus in the context of regional security, and met with US President Joe Biden.
However, alongside the international isolation of Minsk, there is a risk of decreasing attention to Belarus due to conflation of Belarusian and Russian issues as Belarus is perceived as losing autonomy. The influence of democrats on intra-Belarusian matters is insignificant, and the Lukashenka regime is perceived as illegitimate, transferring the remnants of Belarusian sovereignty to the Kremlin.
The rhetoric of the Tsikhanouskaya coalition is increasingly directed towards a pro-European audience, making a clear geopolitical choice in favour of the EU and NATO, and against Russia, the CSTO, the Union State, and the EAEU. In contrast, a majority of the Belarusian population are favourable to Russia. Meanwhile, democrats are cooperating with the governments of post-communist EU countries neighbouring Belarus, such as Poland, Lithuania and Latvia.
Discussion is commencing among experts and political organisations regarding participation in the election campaigns for local councils, parliament, and the National Security Service in February 2024. Repression has ensured that ignoring or boycotting the election campaign is a prevalent sentiment in the democratic core. Additionally, by the time campaigning starts, all registered political parties will most likely be liquidated.
Controversy and tension in the democratic milieu surrounds discussions about participation in the 2024 elections.
You have been successfully subscribed
Subscribe to our newsletter
Once a week, in coordination with a group of prominent Belarusian analysts, we provide analytical commentaries on the most topical and relevant issues, including the behind-the-scenes processes occurring in Belarus. These commentaries are available in Belarusian, Russian, and English.
EN
BE/RU
Situation in Belarus
September 25 – October 1