Society and political parties
Democratic forces are working to limit the regime's international contacts, and the National Anti-Crisis Management is leading international efforts to hold Lukashenka's security forces accountable
The situation has gotten better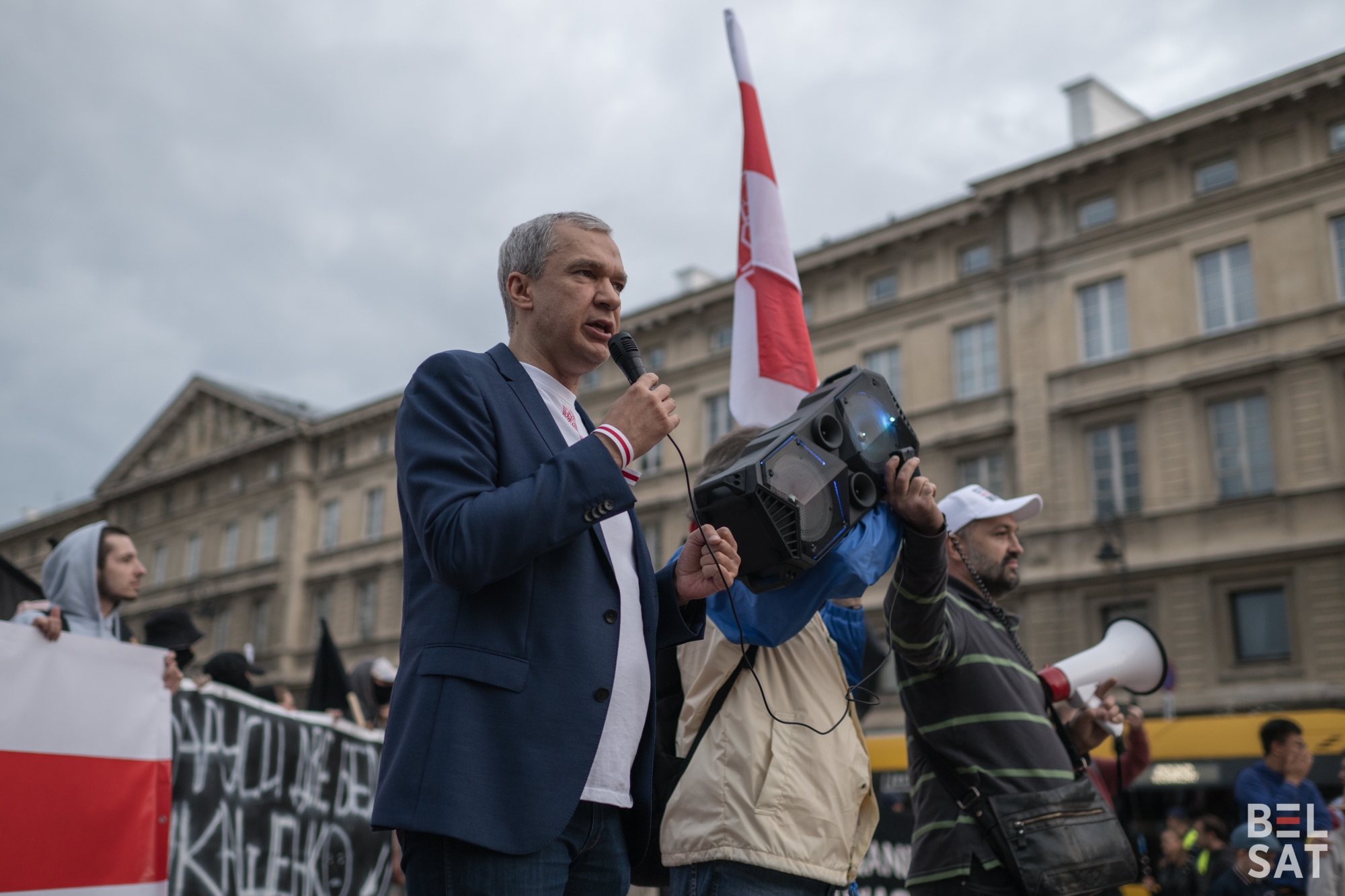 Фота: Белсат
Democratic forces are using their influence to shape the policies of Western governments in dealing with the regime. They achieve this through consultations, diplomatic contacts, and participation in international organizations. Key figures in this effort include Sviatlana Tsikhanouskaya, the leader of democratic Belarus, as well as representatives from the United Transitional Cabinet, the Coordination Council, and other political organizations. Through coordinated actions, they are isolating Lukashenka on the international stage and working with Western partners to increase pressure on his regime. This includes initiating international searches for security force members accused of violence against government opponents.
The Democratic forces are drawing the attention of international organizations to human rights abuses in Belarus, collaborating with international human rights defenders. UN Special Rapporteur Anais Marin has highlighted the deteriorating human rights situation in Belarus and the regime's use of "anti-extremist laws" to suppress opposition.
Sviatlana Tsikhanouskaya, the leader of democratic Belarus, is actively promoting the Democratic agenda at the Parliamentary Assembly of North Atlantic Alliance (NATO) countries in Denmark.
The United Transitional Cabinet (UTC) is working to demotivate the regime's security forces and reduce support for Lukashenka within the power structure by threatening international legal action. This strategy may have an impact on individual members of the power bloc, especially if an effective information campaign is launched. Under the leadership of Pavel Latushka, National Anti-Crisis Management has successfully persuaded Polish prosecutors to issue arrest warrants for several security force members accused of violence in Belarus. These actions have raised concerns within Lukashenka's regime.
NATIONAL ANTI-CRISIS MANAGEMENT is also assisting individuals who have suffered at the hands of Belarusian security forces in filing complaints with the prosecutor's offices of countries like the Czech Republic, Germany, Ukraine, Lithuania, and others. These activities, led by Deputy Head of the United Transitional Cabinet Pavel Latushka, are likely to enhance the trust and support for Democratic initiatives aimed at protecting those advocating for change.
In a recent development, Denis Karas, a member of Lukashenka's House of Representatives, was denied entry into Poland. In early 2023, NATIONAL ANTI-CRISIS MANAGEMENT initiated the inclusion of over 340 Belarusian citizens responsible for mass repressions on Poland's national sanctions list.
Democratic forces continue to develop and communicate their values and principles to attract attention and consolidate support. For instance, Sviatlana Tsikhanouskaya has spoken out in favor of abolishing the death penalty after Lukashenka's regime change.
Within the democratic movement, there are ongoing discussions about selecting a new member for the Coordination Council, particularly in the context of the regime's preparations for parliamentary and local council elections. However, it's unlikely that the election of candidates to the Coordination Council will provide a genuine alternative to Lukashenka's elections for representative bodies, and it may primarily engage activists living in exile.
On the other hand, the democratic movement within Belarus has been significantly weakened due to prolonged and persistent repression, as well as the emigration of key assets and activists.
In summary, Democratic forces are mostly ignoring the regime's campaign for representative bodies, but certain political organizations may support self-nominated alternative candidates for parliament and local councils.
You have been successfully subscribed
Subscribe to our newsletter
Once a week, in coordination with a group of prominent Belarusian analysts, we provide analytical commentaries on the most topical and relevant issues, including the behind-the-scenes processes occurring in Belarus. These commentaries are available in Belarusian, Russian, and English.
EN
BE/RU
Situation in Belarus
November 20 – November 26