Society and political parties
Civil society has prompted the authorities to revise the information policy
The situation has gotten better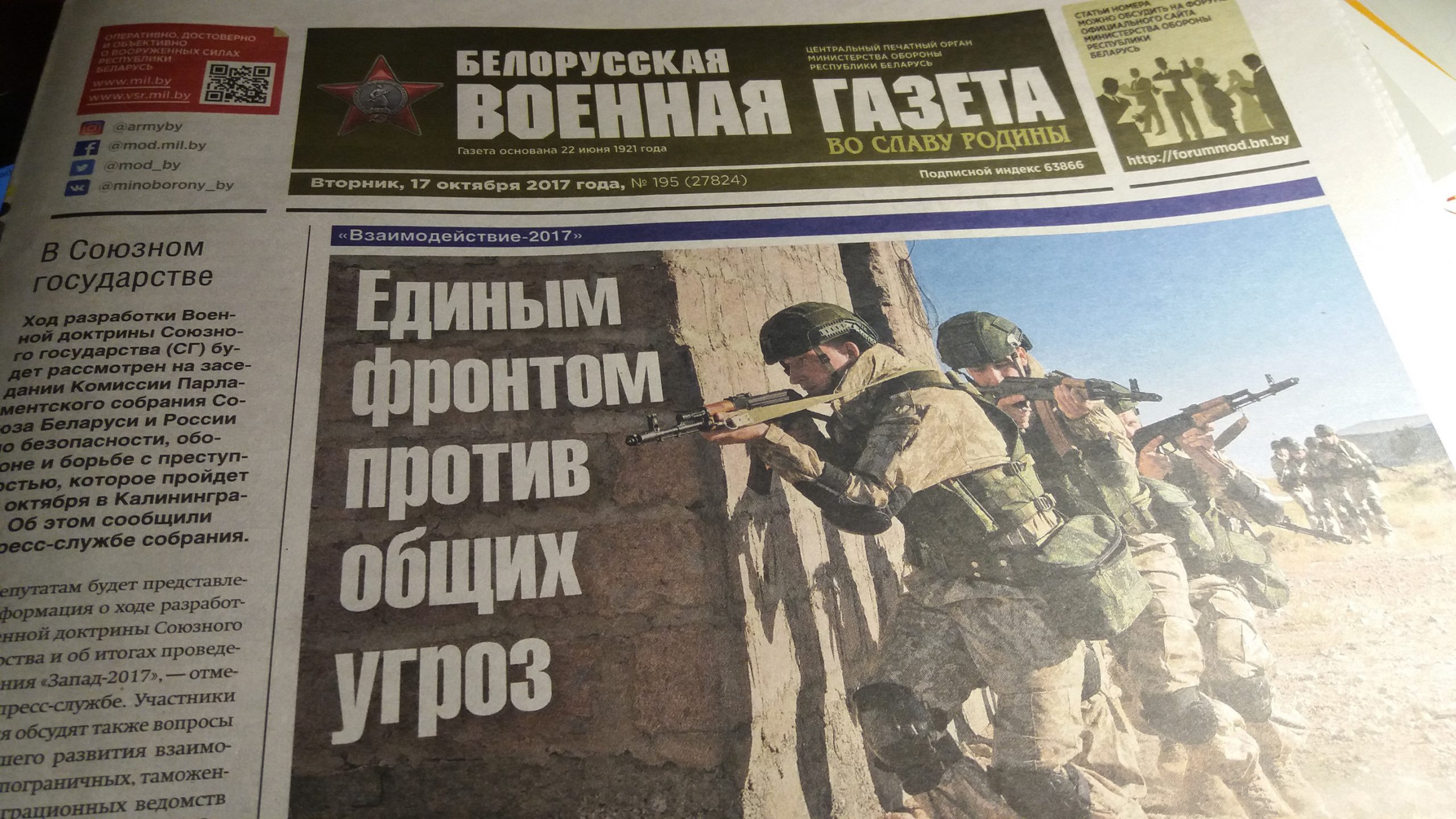 Civil initiatives and independent media have prompted the authorities to readjust the information policy on the army and make staff reshuffles in the armed forces. Despite the reduced protest activity of the population, the protest movement is ongoing. The United Civic Party leadership has forced MP Kanopatskaya to suspend any activity with the 'Go Belarus!' campaign to preserve the unity of the centre-right coalition.
Due to the pressure from civil initiatives and public outcry, the Belarusian leadership has held staff reshuffles and detentions in connection with the death of conscript soldier A. Korzhich in Pechi and resumed investigation of other dubious deaths of soldiers in the army. The authorities have attempted to intercept the army's agenda from civil society, but with a significant delay. The impudent response of the Defence Ministry's press service to reports of hazing in the army have caused additional resonance and public investigations on the situation in the army and could lead to staff reshuffles and changes in the Defence Ministry's information policy. For example, blogger Palchis has revealed the connections between some high-ranking army officials and revanchist communities supporting the Russian World, which are dissonant with Minsk's attempts to stay away from the Kremlin's aggressive foreign policy.
On October 21st, 2017, the March of Angry Belarusians 2.0, initiated by Statkevich, was held. Despite the fact that the rally was unauthorised, law enforcement did not interfere with its organisation. The participants even managed to install the sound amplifying equipment and to march from the October Square to the Independence Square along the central avenue of Minsk. There were few participants in the rally (some 100-200 people according to independent media reports) despite the advertisement on the Polish-Belarusian Belsat TV Channel, which promoted the upcoming live broadcast from the action for several days.
Under pressure by UCP party members, MP Kanopatskaya was forced to disavow the statement about the creation of a new political movement, however, she would continue to work with her supporters outside the party structures within the Go Belarus! campaign framework.
Overall, civic initiatives, political organizations and social networks have once again prompted the authorities to respond and change their approaches to solving problems. Protest movement, despite the reduction in protest activity of the population, is likely to continue to organised street protests. Party opposition, most likely, will undergo transformation after the local elections.
You have been successfully subscribed
Subscribe to our newsletter
Once a week, in coordination with a group of prominent Belarusian analysts, we provide analytical commentaries on the most topical and relevant issues, including the behind-the-scenes processes occurring in Belarus. These commentaries are available in Belarusian, Russian, and English.
EN
BE/RU
Situation in Belarus
November 27 – December 3