Security issues
Belarusian-Ukrainian relations are steadily deteriorating
The situation got worse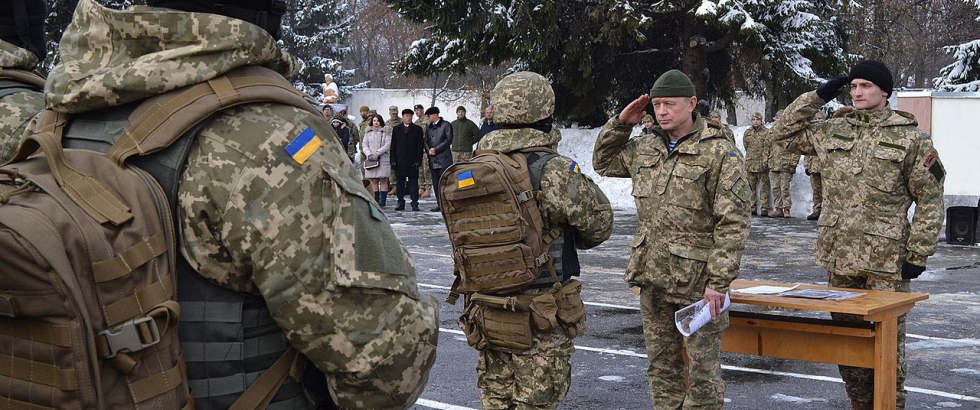 Author: Ministry of Defense of Ukraine. This file is licensed under the Creative Commons Attribution-Share Alike 2.0 Generic license.
On February 3rd, Belarus issued a statement reporting a violation of Belarusian airspace by a reconnaissance UAV originating from Ukrainian territory. The drone was brought down on January 24th using electronic warfare equipment in the area of the forthcoming Belarusian-Russian military exercise "Allied Resolve-2022". Despite having established the point of origin and flight path, Belarusian authorities are unable to determine the model and manufacturer. Ukraine denies violating Belarusian airspace and accuses Minsk of facilitating the Kremlin's anti-Ukrainian actions.
Coincidentally, on the same day that the UAV statement was issued, Russian Defence Minister Sergei Shoigu was present in Minsk for a meeting with Lukashenka, during which the latter alleged that unnamed neighbouring countries are attempting to provoke Belarus into armed conflict.
Significantly, Belarusian authorities have not explicitly declared that the intercepted drone belongs to the Ukrainian state. This aligns with the previously published rationale for the Belarusian-Russian exercise "Allied Resolve", in which a third party (the Western Coalition) exploits proxies to provoke an armed conflict between the fictional Republic of Polesie (coinciding with Belarus on the map) and Dnieprovia (coinciding with Ukraine). This conflict then escalates into a regional war.
Meanwhile, the Western media, citing US intelligence reports are reporting a possible Russian provocation in the Donbas to escalate the conflict with Ukraine. On January 31st, the US State Department ordered the evacuation of the families of American civil servants and urged American citizens to refrain from travelling to Belarus. One of the reasons given was the "unusual, worrying build-up of Russian military forces along the border of Belarus and Ukraine." The USA views it as inevitable that Belarus will participate in any Russian aggression against Ukraine.
Kyiv's reaction to Minsk's ban on the transit of petroleum products from Lithuania remains unclear. Although this decision is related to the Belarusian-Lithuanian relations, it directly impacts the military security of Ukraine, since Lithuania is a major supplier of fuel and lubricants to the Ukrainian market.
The United States has outlined its position regarding the lack of independence and dishonesty of the Belarusian regime in the field of regional security. A similar stance is likely to be adopted by Western allies and Ukraine. Kyiv has additional reasons for joining the EU and US sanctions imposed against Minsk which will further aggravate Belarusian-Ukrainian tension.
You have been successfully subscribed
Subscribe to our newsletter
Once a week, in coordination with a group of leading Belarusian analysts, we provide analytical commentaries to the most topical and relevant issues, including on behind the scenes processes ongoing in Belarus, in Russian and English.
EN
RU
Situation in Belarus
March 6 – March 12