What do Belarusians think about the war in Ukraine?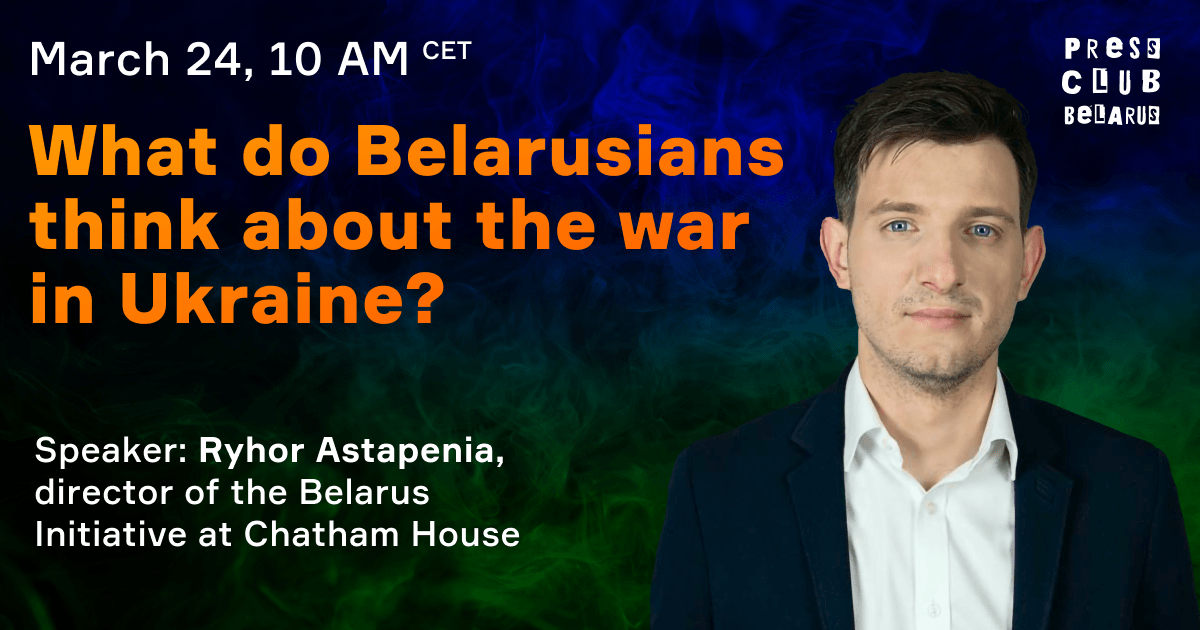 Date: 24 MARCH,
12 PM Minsk
11 AM Kyiv, Vilnius
10 AM CET
Registration: https://bit.ly/3JyMQom
🔴How do Belarusians feel about the military conflict between Russia and Ukraine?
🔴 What would they expect from the Belarusian authorities in this war?
🔴What sources do Belarusians use to learn about the war?
Speaker: Ryhor Astapenia, director of the Belarus Initiative at Chatham House.
Working languages: Belarusian and Russian with simultaneous interpretation into English.