Sociologist Vardomatsky: What do Belarusians think about geopolitics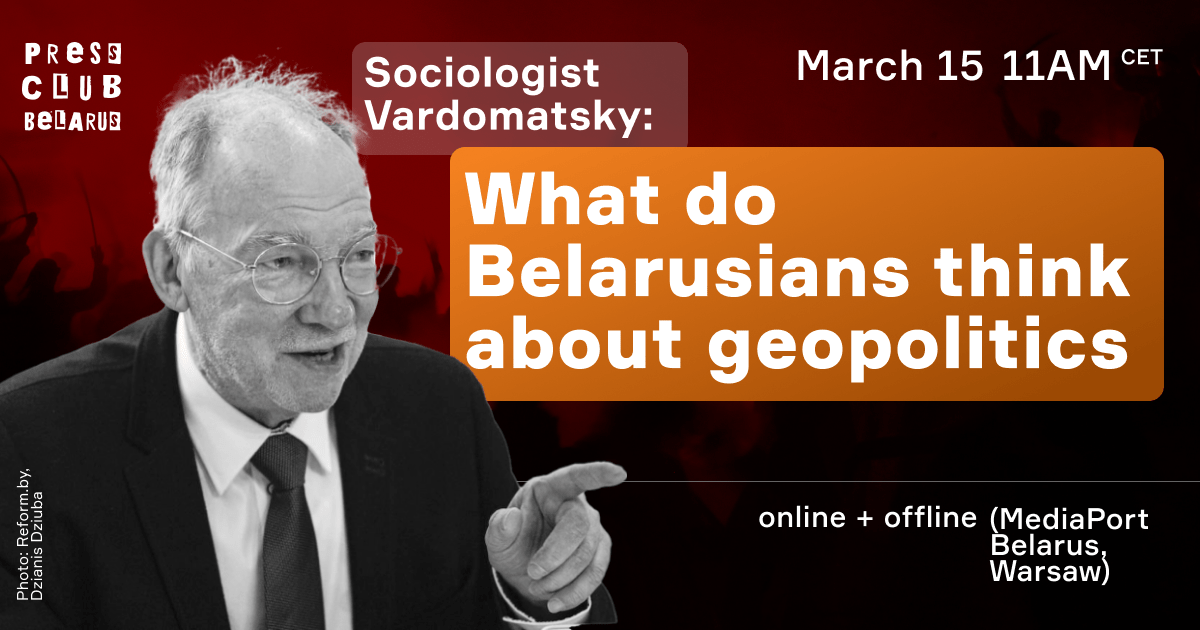 Doctor of Sociological Sciences Andrei Vardomatsky presents the results of a sociological study. How is public opinion changing in Belarus on geopolitical issues? How different are the data on the referendum from the results officially announced by the CEC?
 
The event will take place on March 15 at 11:00 CET.