Belarusian Identity in 2022
---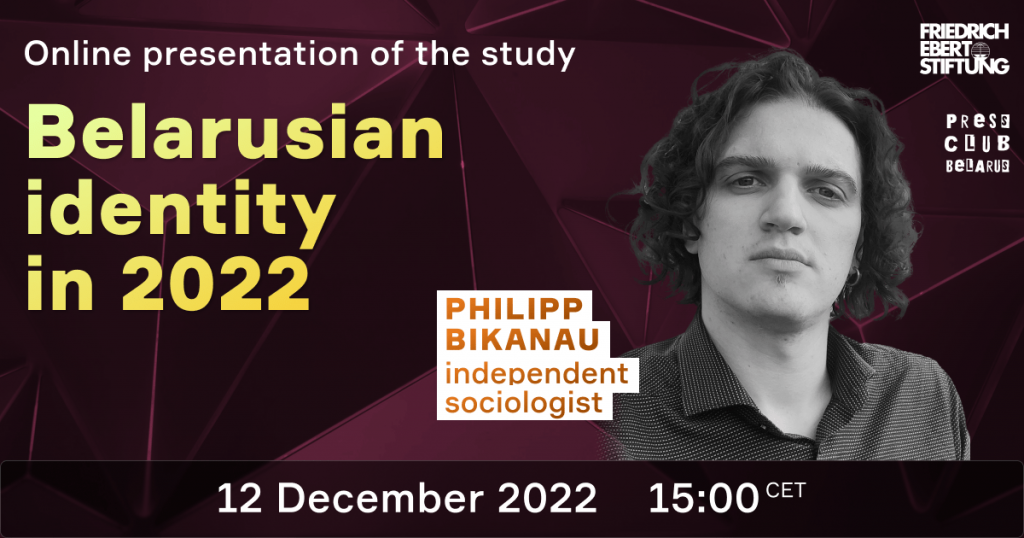 Friedrich-Ebert-Stiftung (FES) and Press Club Belarus invite you to the online presentation of the study "Belarusian identity in 2022".
The event will address the following questions:
What defines the modern Belarusian national consciousness? What are its features?
What forms does it adopt in different social groups?
How does national consciousness link to the ongoing socio-political confrontation in Belarusian society?
What role do Belarusians' foreign policy preferences play in the national consciousness?
Author of the study: Philipp Bikanau, Independent Sociologist.
Invited speakers: Lesia Rudnik and Henadz Korshunau
The presentation of the report will take place on 12 December at 15:00 CET.
Working languages: Belarusian, Russian, English (simultaneous interpretation)