Belarus-West relations
Затишье на западном направлении
The situation got worse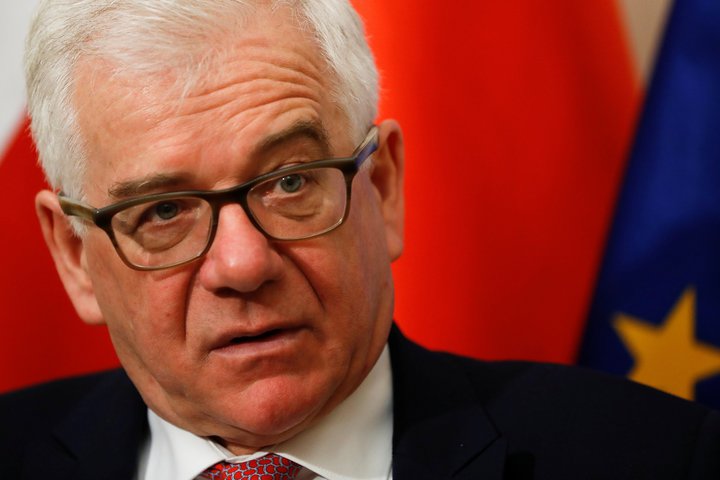 Прошедшая неделя была необычно бедна на события в западном секторе белорусской внешней политики. Это, однако, не следует связывать с какими-то качественными изменениями на этом направлении. Скорее, мы наблюдаем паузу после ряда звучных визитов и событий прошлых недель и месяцев.
Наблюдается негативная реакция в западных медиа, связанная с демонтажем белорусскими властями крестов в урочище Куропаты. Об этом, в частности, написало агентство BBC.
По этому поводу высказался и министр иностранных дел Польши Яцек Чапутович. Он осудил демонтаж крестов и призвал белорусские власти «достойно почитать память жертв сталинских репрессий». Вероятно, можно трактовать это заявление и как своеобразный ответ польской стороны на недавнее польско-белорусское обострение вокруг дела Рамуальда Райса.
Вместе с тем, польский МИД выступил и с новыми инициативами относительно развития Восточного партнёрства, которому в этом году исполняется 10 лет. Так, польский министр иностранных дел Чапутович предложил учредить в Восточном партнёрстве институт председательства и привлекать страны-участницы Восточного Партнерства к некоторым совещаниям в Европейском Союзе, например по торговле.
Таким образом, с одной стороны мы наблюдаем затишье в коммуникации на высоком уровне между Минском и странами Запада, а с другой – довольно противоречивые сигналы, связанные с напряжением во внутренней политике и попытками заинтересовать белорусские власти углублением взаимодействия с Европейским Союзом.
You have been successfully subscribed
Subscribe to our newsletter
Once a week, in coordination with a group of prominent Belarusian analysts, we provide analytical commentaries on the most topical and relevant issues, including the behind-the-scenes processes occurring in Belarus. These commentaries are available in Belarusian, Russian, and English.
EN
BE/RU
Situation in Belarus
December 4 – December 10