Belarus-West relations
The West imposes new sanctions against Belarus for aggression against Ukraine
The situation got worse
Russian troops in Belarus at the time of the Kremlin's recognition of the independence of the separatist DPR and LPR increased the likelihood of further sanctions against Belarus. However, after Russian troops launched military operations against Ukraine from Belarusian territory, Belarus will now face Western sanctions on a par with Russia, despite attempts to play the mediator between Kyiv and Moscow.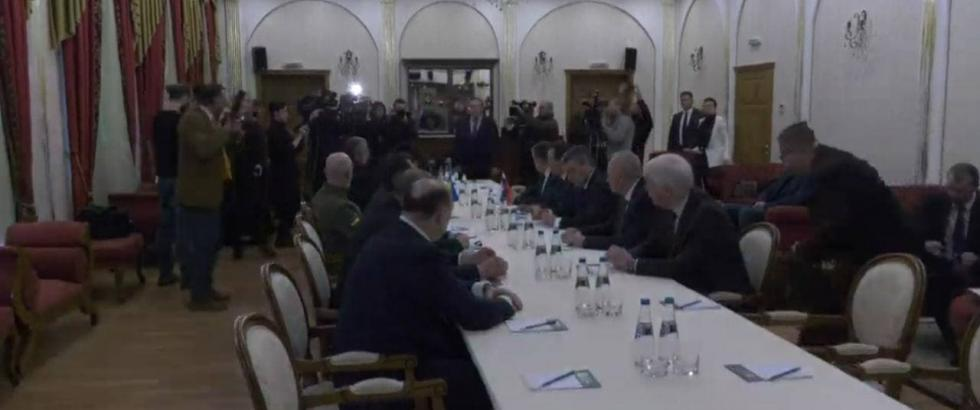 Initially, the Belarusian regime tried to assume a neutral position in the conflict between Russia and Ukraine, which escalated after the Kremlin recognised the independence of the DPR and LPR. The Belarusian Foreign Ministry acknowledged this step noncommittally at first, again offering to mediate in the search for a diplomatic solution. However, Lukashenka hinted at possible recognition of these separatist formations, again proposing Minsk as a venue for Belarus-Russia-Ukraine negotiations, but in the context of Minsk and Moscow imposing their will on Kyiv.
After the Kremlin launched military operations against Ukraine from Belarusian territory on February 24th, a forceful reaction from the West was inevitable, especially after Lukashenka's revelation that he personally invited Vladimir Putin to leave troops in Belarus. After admitting that Russian missiles were launched from the territory of Belarus at positions in Ukraine, stringent sanctions were also inevitable. NATO immediately condemned Belarus for supporting Russia's invasion of Ukraine, and Britain announced the development of new sanctions.
The United States immediately imposed sanctions against 24 Belarusian companies and individuals, including military-industrial complex enterprises and regime representatives.
The European Union extended previous sanctions packages introduced due to the political crisis and began urgent preparation and adoption of a further individual and economic sanctions package. This will also affect Belarus due to its participation in the Russian invasion.
Although Lukashenka stated that he did not consider himself a participant in the attack on Ukraine, this made no impression on Western countries. As a result, Belarus will face the same sanctions as Russia, including disconnection from SWIFT. Additionally, French President Emmanuel Macron issued a warning, demanding the withdrawal of Russian troops from Belarusian territory, and condemned any suggestion of allowing Russia to deploy nuclear weapons in Belarus.
The threat of Russia continuing active hostilities forced Kyiv to eventually accept the Belarusian proposal to hold talks between the Ukrainian and Russian delegations on the Belarusian-Ukrainian border.
Against this background, the President of the European Commission, Ursula von der Leyen, announced that some of the sanctions imposed against Russia will be expanded to Belarus, and the purchase of some commodity items will be limited. The "mediation" trick will not suffice to allow the Belarusian regime to avoid responsibility for internal lawlessness towards its citizens and war crimes against Ukraine.
You have been successfully subscribed
Subscribe to our newsletter
Once a week, in coordination with a group of leading Belarusian analysts, we provide analytical commentaries to the most topical and relevant issues, including on behind the scenes processes ongoing in Belarus, in Russian and English.
EN
RU
Situation in Belarus
May 22 – May 28