Belarus-West relations
Minsk develops an export diversification strategy in response to Western sanctions
The situation has not changed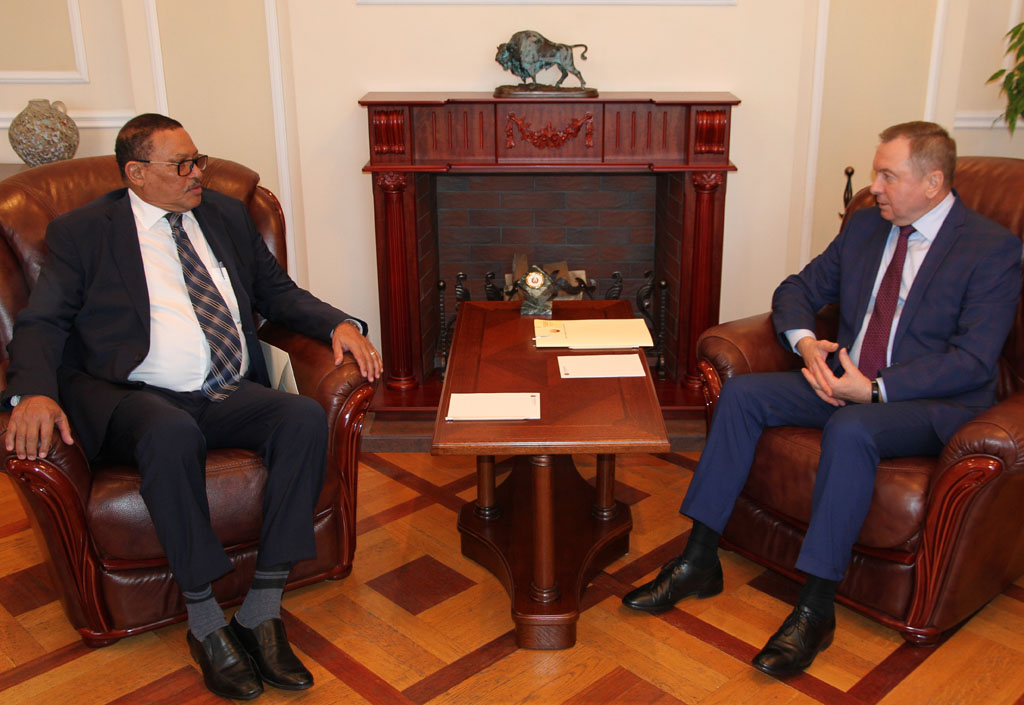 The Belarusian regime faces difficulties reorienting exports and organising import substitution due to the loss of European and Ukrainian markets. The primary bet involves countries of the "far arc" – Asia, Africa and the Middle East markets, for which a comprehensive strategy has been developed to increase exports. These same countries are also considered an alternative source of component imports.
The Belarusian regime is forced to admit that there are problems with export diversification due to Western sanctions. The closure or restriction of Western and Ukrainian markets for Belarusian goods requires the reorientation of at least USD 16 BLN of exports. Solving this problem directly impacts the stable operation of the state economy and the well-being of citizens. It is planned that a significant quota of exports will be redirected to the Russian market and other countries. In January-May, deliveries in Russia increased by 17.3% to USD 7.06 BLN.
Other important export destinations are the "far arc" countries, which mostly remain friendly to Belarus. These include China, India, Vietnam, Indonesia, Asia, and the Middle East.
High hopes are pinned on the export of industrial products to Iran, which is also under tough Western sanctions and limited in its choice of trading partners. In connection with plans to increase mining production in Iran, the possibility of acquiring about 800 dump trucks from BelAZ is being considered.
African countries are another potential market for Belarusian engineering products. Belarusian authorities are discussing the supply of about a thousand tractors to Nigeria. In 2022, Ministry of Industry enterprises exported 1400 agricultural machines to Zimbabwe.
Belarusian enterprises also face problems of import substitution, replacing Western countries with China and Turkey rather than adopting Belarusian analogues. For example, the manufacturer of urban and municipal equipment, Belkommunmash could not wholly eliminate imported components in its products. About 10% of the equipment remains unsubstituted. The number of imported components in the product is 20-30%.
Other businesses and investment projects face significant financial difficulties due to the closure of Western markets. The Miory Metal Rolling Plant, commissioned in 2020 and focused on exporting products to EU countries, closed in August 2021. As a result, almost USD 400 million of debt has accumulated over the past year. Belarusian authorities intend to focus on the domestic market and Russian customers.
Overall, the Belarusian government has determined all the steps needed to increase exports to "far arc" countries in the near future. A comprehensive cooperation strategy for interaction between embassies and industries has been adopted; relevant government resolutions have been signed, and approaches to export lending and financial support for exporters have been simplified.
However, logistical problems may hinder the implementation of these plans. To overcome this, the Ministry of Transport of Belarus continues to work on signing an agreement on the transhipment of Belarusian cargo via northern and southern Russian ports. Belarusian Railways is also working on alternative routes, including container transportation to the east.
Belarus has decided to lower the level of its diplomatic representation in the UK to chargé d'affaires ad interim due to unfriendly actions, including sanctions, a ban on Belavia flights, and non-issuance of visas to Belarusian deputies to participate in an OSCE PA meeting, etc. The recall of the ambassador does not mean the closure of communication channels with London. Minsk continues to advocate a mutually respectful constructive dialogue. Against the background of a deadlock in relations with the West, lowering the level of Belarusian diplomatic representation is expected in other Western capitals.
You have been successfully subscribed
Subscribe to our newsletter
Once a week, in coordination with a group of leading Belarusian analysts, we provide analytical commentaries to the most topical and relevant issues, including on behind the scenes processes ongoing in Belarus, in Russian and English.
EN
RU
Situation in Belarus
January 23 – January 29