Belarus-Russia relations
The Western Threat and Financial Improvisation
The situation has not changed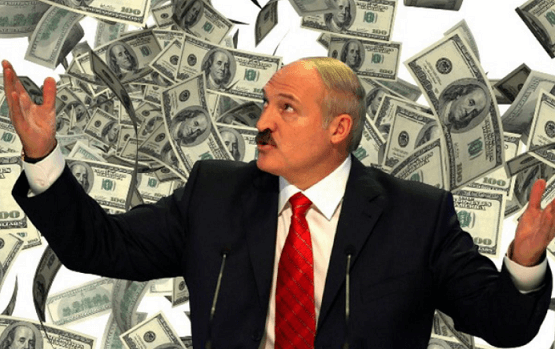 Lukashenka continues to warn Russia about threats from the West. Belarus followed the path of Russia, defaulting on external debt obligations. Countries continue to improvise and experiment in the financial sphere.
On July 12th, Lukashenka specified where an attack on Russia was being prepared. Apparently, Western countries plan to attack through Ukrainian and Belarusian territory. He did not cite any evidence in support of this assertion, nor and name the countries planning the attack, but stressed that Europe does not want to fight and "does not solve anything", since it is "under the boot of the Washington curator".
According to Lukashenka, the day before he shared this information in a telephone conversation with Putin, during which, among other things, the situation in Ukraine and the post-Soviet space, transit to the Kaliningrad region, Russian energy supplies to Europe, and the construction of a Belarusian port were touched upon.
Belarus went the way of Russia, allowing a default on external debt obligations, according to the international rating agency Moody's. On July 13th, the grace period expired, during which the country had to pay USD 22.9 million on Belarus-27 Eurobonds. The Belarusian Ministry of Finance made this payment in national currency, which is why bondholders could not receive payments. Earlier, on June 27th, Moody's news agency reported Russia's default on Eurobonds. The Russian default was also reported by Bloomberg and The Wall Street Journal. Russia has not fulfilled its obligations for the first time since 1918.
Deputy Prime Minister Alexei Overchuk stated that at present Belarus and Russia conduct 80% of settlements in national currencies. He added that considering the measures "that are applied by unfriendly countries against Belarus and Russia, we believe that the share of settlement in national currencies should grow."
In Russia, an experiment is being launched with the participation of Belarusian banks in the public procurement guarantee system. In accordance with the launch of a pilot project in this area, signed by Russian Prime Minister Mikhail Mishustin, Belarusian banks, along with Russian ones, will be able to issue independent guarantees to participants in the Russian public procurement system. The experiment will last until the end of 2023.
Russia decided follow Belarus and from October 1st plans to ban the entry of heavy trucks from the European Union. The ban is intended as a response to the fifth package of EU sanctions, however, as experts note, the Belarusian experience shows that no dramatic changes have occurred in the transit of goods, except for some time and financial costs for the transfer and transhipment of trucks.
You have been successfully subscribed
Subscribe to our newsletter
Once a week, in coordination with a group of leading Belarusian analysts, we provide analytical commentaries to the most topical and relevant issues, including on behind the scenes processes ongoing in Belarus, in Russian and English.
EN
RU
Situation in Belarus
May 15 – May 21