Belarus-Russia relations
The "Authoritarian International" at Work or a "Far Arc" Commonwealth
The situation has not changed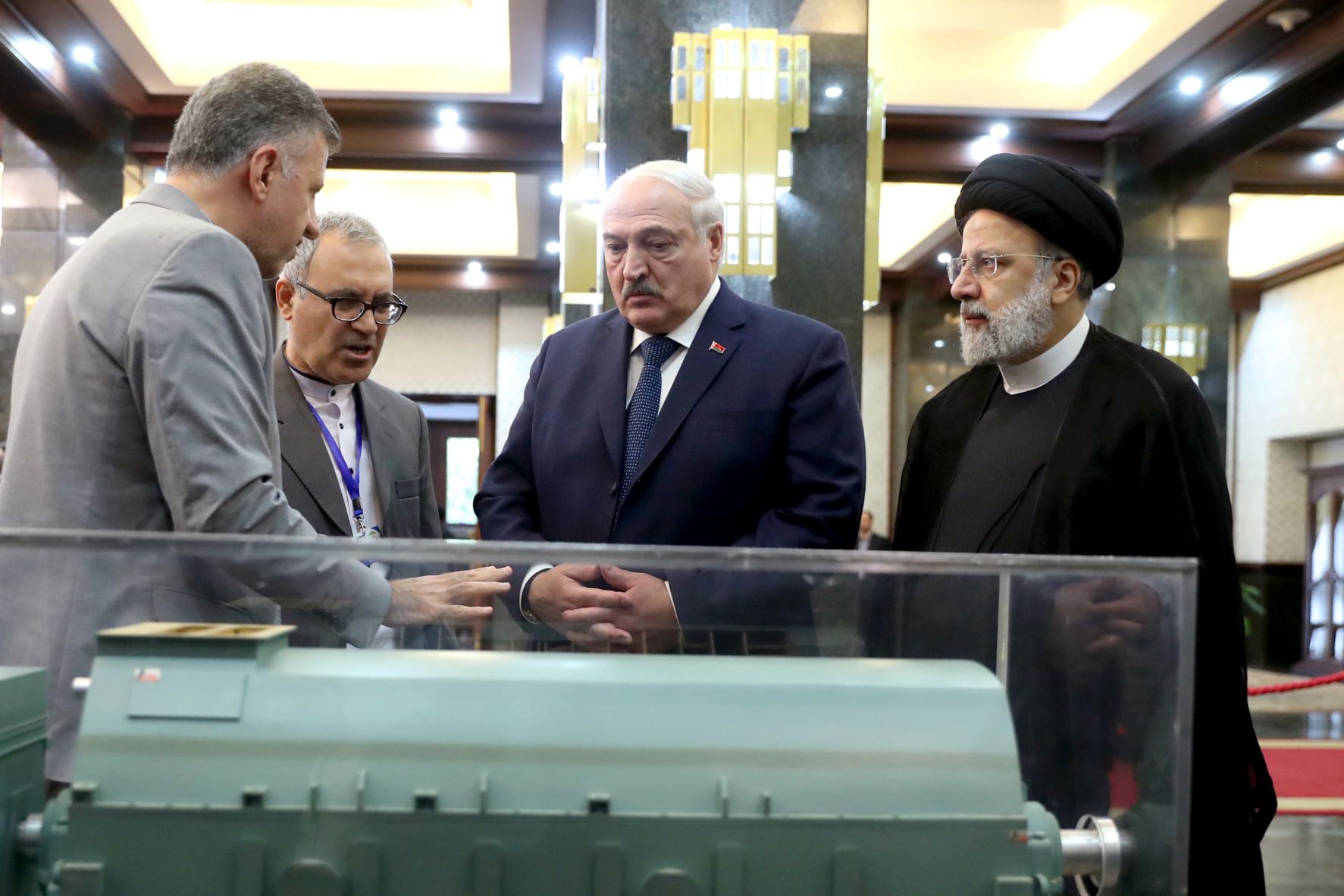 Image: https://www.president.ir/
The Putin and Lukashenko regimes seek to form an anti-Western coalition of "friendly" countries. Lukashenka visited Iran, and Putin hosted the President of Syria in Moscow. Belarus has started supplying Russia with "critical electronic components".
Well-known Belarusian political scientist Vitali Silitski characterised the joint efforts of authoritarian regimes in the fight against the spread of the democratic "virus" as "Authoritarian International". The "Union State" of Russia and Belarus sees itself as the driving force of this movement, trying to assemble a coalition of "friendly" countries, as designated by Russian Foreign Minister, Sergei Lavrov. All countries that are not on the "friendly" list are unfriendly.
However, the analysis of Andrei Piontkovsky differs somewhat. In his view, it is China who is trying to organise an anti-Western "axis", with an auxiliary role assigned to Russia and Iran, allowing Beijing to avoid a direct confrontation with the West.
On March 15th, Putin met with Syrian President Bashar al-Assad in Moscow, while Lukashenka expanded his list of recent foreign visits (UAE, Zimbabwe, China) with a two day visit to Iran, resulting in a bilateral cooperation plan through to 2026 and an undertaking from Tehran to share the secrets circumventing Western sanctions.
Meanwhile, the allies continue to court China with an announcement that Xi Jinping will visit Moscow 20-22nd March.
While Lukashenka called for budget savings, his "older brother" Putin, speaking at the congress of the Russian Union of Industrialists and Entrepreneurs, announced that the country's economy was beginning to develop following a new model. He did not elaborate on the nature of this model but promised growth this year and urged businesses to take advantage of the "unique" opportunity to occupy market the niches vacated by the departure of Western companies.
According to official reports, Belarus and Russia have compiled a list of critical, basic electronic components, and, according to Lukashenka, Belarusian enterprises have already begun the first deliveries. However, while "fairly large" chips remain in demand, Lukashenka believes, "we need to move from these large microcircuits to a smaller nanometre scale."
You have been successfully subscribed
Subscribe to our newsletter
Once a week, in coordination with a group of leading Belarusian analysts, we provide analytical commentaries to the most topical and relevant issues, including on behind the scenes processes ongoing in Belarus, in Russian and English.
EN
RU
Situation in Belarus
May 22 – May 28