Belarus-Russia relations
Minsk and Moscow seek to deliver some global chaos
The situation has not changed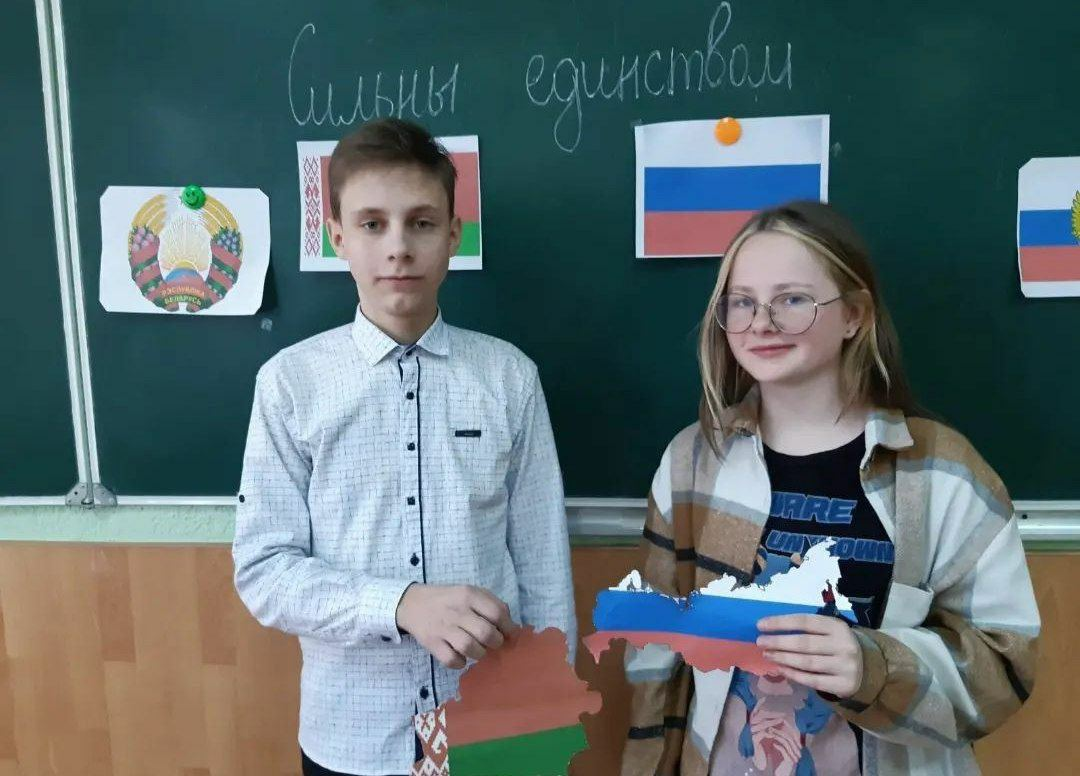 Фото: https://t.me/belamova/34182
Lukashenka continues to proclaim himself to be the leader of a sovereign state, not even remotely occupied by Russian troops, and striving for a peaceful settlement in Ukraine. The updated Foreign Policy Concept of the Russian Federation was approved, aimed at bolstering Kremlin irredentism in the international arena, and promoting a possible anti-Western coalition.
In his "message to the Belarusian people and the National Assembly", Lukashenka shared his vision of Belarus' foreign policy priorities. A central plank is dismantling the unipolar world, the key to which is intensification of relations between Belarus, Russia, China, Iran, other Middle Eastern countries, and "constructive centres of power". Belarus, as before, gives priority in foreign trade to strategic partners and allies – Russia and China.
Lukashenka tried to justify Kremlin influence on Minsk's foreign policy and assured the people that he "does not fall under" Putin. "I control the troops on the territory of Belarus … It was I who brought them here to train, prepare, equip," etc.
The Belarusian dictator proposed an immediate cessation of hostilities – with no movement, regrouping of troops, or transfer of weapons, ammunition, manpower on either side: "Everything. Dead. Frozen." The only way to end the war, Lukashenka believes, is through negotiations without preconditions. At the same time, he demanded that Moscow "use all its might" if the West "tries to strengthen its position."
External observers assessed this proposal as "peculiar", and Putin's press attaché Dmitry Peskov noted that for Moscow "in the context of Ukraine" this does not change anything, adding that the topic will probably be discussed at an upcoming meeting of the Supreme State Council of the "Union State".
On March 31st, Putin approved a new Russian Foreign Policy Concept, aimed at bolstering the Kremlin position in the international arena and forming an anti-Western coalition.
The document describes Russia as a "country-civilization", and "a stronghold of the Russian world". The priorities of humanitarian policy abroad are defined as "countering Russophobia, protecting the Russian language, Russian culture, sports, and the Russian Orthodox Church from discrimination." The core pillar of foreign policy is "the elimination of the vestiges of the dominance of the United States and other unfriendly states in world affairs." Russia, however, "does not consider itself an enemy of the West, does not isolate itself from it, does not have hostile intentions towards it." And yet: the main risk to the security of the Russian Federation is stated to be the "policy of the collective West".
Russia's foreign policy concept was first approved in 1993, and then repeatedly adjusted, most recently in 2016. The new edition contains a significant number of new concepts, such as "Russian world", "unfriendly states", "allies", etc.
You have been successfully subscribed
Subscribe to our newsletter
Once a week, in coordination with a group of leading Belarusian analysts, we provide analytical commentaries to the most topical and relevant issues, including on behind the scenes processes ongoing in Belarus, in Russian and English.
EN
RU
Situation in Belarus
May 22 – May 28