Belarus-Russia relations
From Africa with Love
The situation has not changed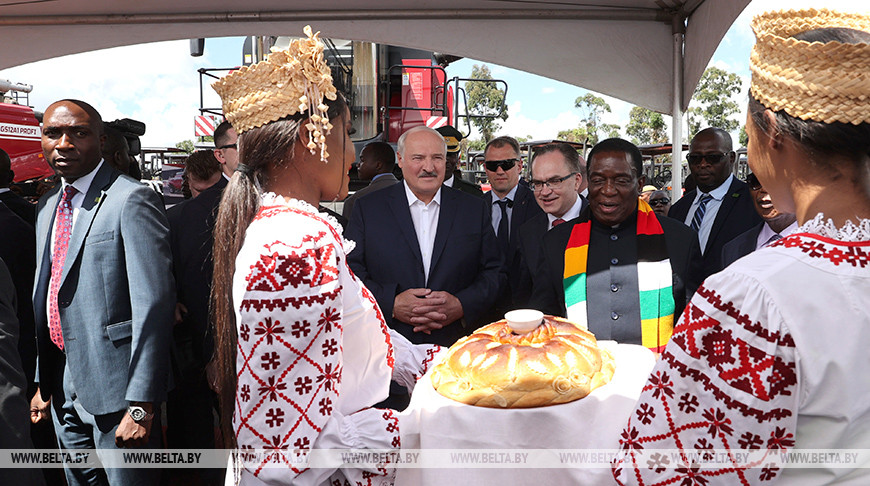 Lukashenka and Putin spent last week apart. Lukashenka made a visit to Zimbabwe, while Putin did little besides deliver his "Stalingrad speech" at Mamayev Kurgan in Volgograd. The previously announced gas prices were confirmed.
Putin visited Volgograd to make a speech dedicated to the 80th anniversary of the Battle of Stalingrad, which was interpreted negatively by Western media. In particular, Der Spiegel described it as "a grotesque speech full of primitive threats."
Lukashenka paid an official visit to Zimbabwe – a country remote from Belarus in cultural and geographical terms and not very significant economically. Zimbabwe lags well behind Belarus in terms of GDP per capita (about USD 3000 against USD 20,000) and has little political influence. For this reason, observers were puzzled about the real purpose of Lukashenka's visit.
One fairly plausible possibility is that Lukashenka visited Zimbabwe as Putin's courier, aiming to enlist the support of African countries at the UN regarding the invasion of Ukraine. The foray of the Belarusian dictator was preceded by a (generally disastrous) visit by Russian Foreign Minister, Sergei Lavrov, to Eswatini. The vast majority of African countries either abstain from voting on the issue of the war or do not participate in the meetings of the UN General Assembly at all. The attempts by the Kremlin at reversing this trend and dragging Africa's countries to its side will continue and intensify.
Lukashenka, meanwhile, is not prone to altruistic behaviour, and has never allowed himself to be suspected of participating in transactions without obvious and immediate benefits for him personally. It is likely – and this version does not contradict the others – that Lukashenka is scouting remote safe places, where it may be possible to hide from emissaries of the international tribunal.
The Minister of Energy of the Russian Federation, Nikolai Shulginov, confirmed the recent agreement between Belarus and Russia regarding gas prices in 2023. The tariff will remain the same are the previous year – USD 128.52 per thousand cubic meters. Russian propaganda characterises this price as extremely profitable.
Russian authorities announced that February 23 to 26 will be national holidays leading Belarusian Railways to predict increased demand over the "long weekend" and schedule extra services to Belarus alongside Russian Railways.
You have been successfully subscribed
Subscribe to our newsletter
Once a week, in coordination with a group of leading Belarusian analysts, we provide analytical commentaries to the most topical and relevant issues, including on behind the scenes processes ongoing in Belarus, in Russian and English.
EN
RU
Situation in Belarus
March 20 – March 26